Contract error costs Spartans Scottish Cup place
Last updated on .From the section Football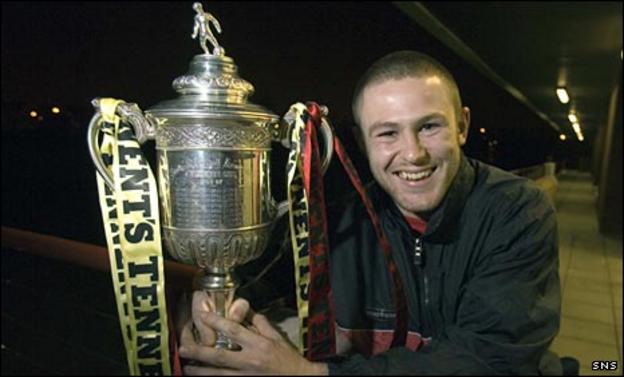 Spartans have been thrown out of the Scottish Cup for fielding an ineligible player in their 2-0 win over Culter.
Striker Keith McLeod signed a new contract in the summer but it was dated only once and the Scottish Football Association want it to be signed twice.
Spartans chairman Craig Graham said the club were "disappointed" by the ruling, adding: "We wish Culter well against Partick Thistle [in round three]."
Spartans have also received a £4,000 fine suspended for 12 months.
The club had their case heard at Hampden by the judicial panel set by the SFA on Thursday, having been reported by the compliance officer for fielding an ineligible player during the second-round 2-0 win at Culter.
Scottish Cup rules now state that any club that plays a player who is ineligible will be thrown out of the competition.
The rules also state that neither the judicial panel or anyone at the SFA has the authority to change this rule.
"It's always tricky for a club like ours with volunteers in all the key positions however we have made a number of changes to help ensure a mistake doesn't occur again in the future," said Graham.
"I apologise to our players, coaching staff and supporters for what has happened.
"However, I know we will bounce back. We have far too many great things happening at Spartans with fantastic people involved to allow this to be anything more than a minor setback."
Scottish Division Three side East Stirlingshire were expelled from the competition last season for fielding an ineligible player in their fourth-round win over Buckie Thistle.
Goalkeeper Michael Andrews featured despite the SFA not having received registration documents for the extension of his loan from Falkirk.