James Blower is new director of representative football
Last updated on .From the section Football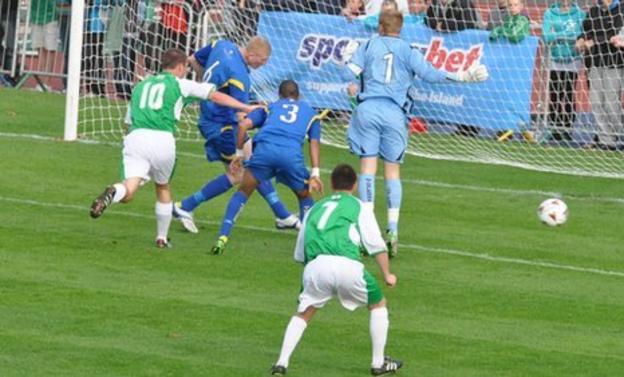 Guernsey's Football Association has appointed James Blower as its new director of representative football.
Blower, who is a former director of the GFA, will liase with island boss Tony Vance and will be responsible for all the island's representative sides.
Last month concerns were raised that the top players did not want to play for the island representative side.
Guernsey sent out a weakened team into the FA Inter League Cup as the top players chose to play for Guernsey FC.
"James brings further additional management and administrative expertise to the Board as it works through the many changes local football is currently undergoing," GFA chairman Chris Schofield said.
Blower, who will also work with technical co-ordinator Steve Ogier, says he wants more football for the island's younger players.
"The last few years has seen both unprecedented change and success for football in the island," he said.
"I feel there is an insufficient programme of football for our 16-21-year-olds and I see this as a priority area to improve.
"I have a number of ideas to improve this and will be working hard to deliver as many as we can."