Capello right to give young England players a chance - Shearer

Last updated on .From the section Football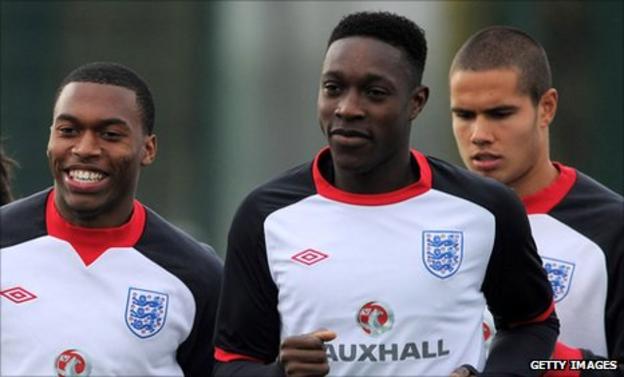 Spain are the toughest test any team can face but I am really looking forward to England's friendly with the world champions at Wembley on Saturday.
Experienced players like Wayne Rooney, Steven Gerrard and Rio Ferdinand are not in the squad for different reasons and captain John Terry might not play, but I am not worried.
Manager Fabio Capello wants to experiment, and my thinking is why not?
I think it is a great decision by the Italian to go with untried players.
Youngsters like Jack Rodwell and Daniel Sturridge will now get a chance to see if they can step up to the highest level.
So long as there are one or two regulars - experienced guys - in the starting line-up then I cannot see the problem.
I don't like seeing caps thrown around like confetti, but I think this is the right time, the right situation and the right environment to have a look at some new players.
It's not that I am relishing seeing how we will line up without Rooney up front, or even without Ferdinand and Terry at the back. And I'm not bothered about whether Capello uses any particular system.
I just think it will be nice and fresh to see a new-look England team, and hopefully exciting too. In an ideal world, some of them will do themselves justice at international level and put themselves in serious contention for selection for the European Championship.
We need to find out who can step up if we get injuries between now and next summer, and facing the Spanish is a good way to do that. Spain have named a strong squad and they are clearly the best team in the world.
They are unique in international football in the way they play the game and they are undoubtedly the best passing team. They are great to watch and will rightly be favourites at Euro 2012 too.
The difference between the two teams is probably best summed up by David Silva. We have seen exactly how good he is in the Premier League this season, but he cannot always get in their starting XI. That's one of the reasons they are the best in the world - they have so many quality players who cannot get in their side.
We know how Spain play and how good they are at keeping the ball so, win, lose or draw, comparisons will be made with England's style of play.
Again, I'm not bothered about that. We have to impose our own style on them.
That will be easier said than done because they keep possession for so long but, as long as we stay solid at the back and make it difficult for them to get through us, then I'd be confident that we can cause them some problems too.
I really think there is a great opportunity for one or two players to make a name for themselves against Spain and against Sweden on Tuesday night too.
The likes of Gabriel Agbonlahor, Sturridge and Danny Welbeck are young strikers who have all impressed in the Premier League in the last couple of months.
If I was them, I'd be saying to myself, "hang on a minute, I've had a good start to the season, and I'm in the England squad. If I can do well on Saturday then this could be the start of something really special".
Lots of people wanted to see Sturridge, in particular, called up and I am certain he is up to the task of being an England striker. He is such an exciting prospect at the age of 22.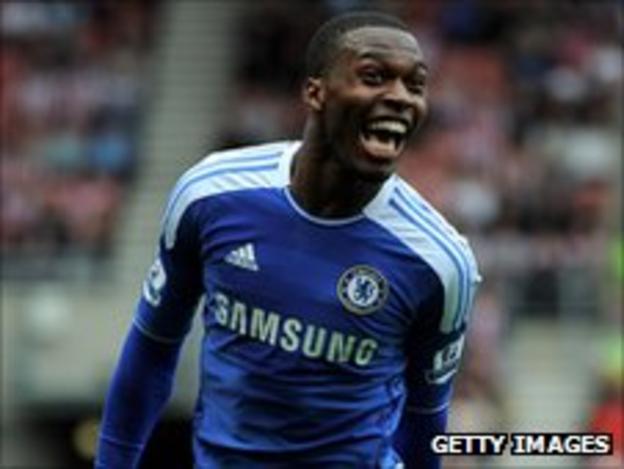 He has got pace, he can run in behind defences and he can finish - he has scored a couple of important goals for Chelsea already this season. So, yes, he deserves his chance and let's see how he goes.
It wouldn't be an England game without there being some debate about who Capello has wrongly left out and this time it seems that Manchester City's Micah Richards is seen as the surprise omission.
Capello appears to prefer Glen Johnson and Kyle Walker, who are both excellent players, but personally I hope Richards gets an opportunity to impress somewhere along the line.
It won't be against Spain or Sweden but there will be other games where, if he keeps playing as well as he has been for City, then Capello cannot leave him out.
When Richards first appeared on the scene as a teenager he was seen as the next big thing but then he struggled a bit and went backwards for a while. Now, he seems to be right on song again.
I wasn't surprised to see Liverpool striker Andy Carroll left out though. Capello knows what he can do and he is right to look at other options, and at players who are in better form for their clubs. Like Richards, Carroll will have to take his chance when he gets it.