James Beattie training with AFC Bournemouth
Last updated on .From the section Football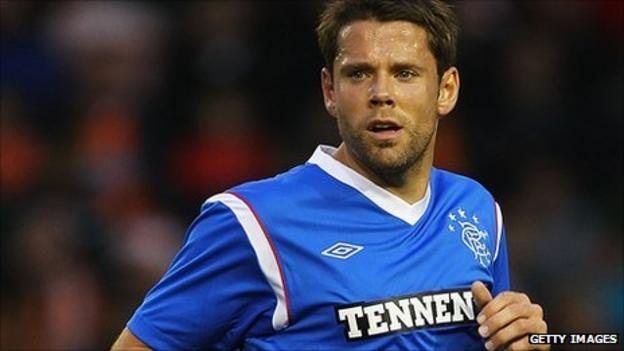 Former Southampton striker James Beattie is in training with Bournemouth and manager Lee Bradbury has revealed he would like to sign the 33-year-old.
Beattie is a free agent having left Rangers at the end of the season and has been searching for a new club.
The ex-Everton and Stoke forward won five caps for England and spent much of last season on loan at Blackpool.
"Obviously it would be a massive plus for us if we could sign someone of James's calibre," said Bradbury.
Beattie, who also played for Sheffield United, has amounted transfer fees of £14.5m in a career that began at Blackburn in 1995.
He moved to Southampton in 1998 and played 229 times for the club before signing for Everton for £6m in 2005.
"He's living locally so there is an opportunity if things go well for both parties," added Bradbury.
"He's not had any training as such with the football. He's been training in the gym on his own and he's just come in to get fit and for us to look at him and for him to look at us."