England's World Cup bid lacked international clout - Lord Coe
Last updated on .From the section Football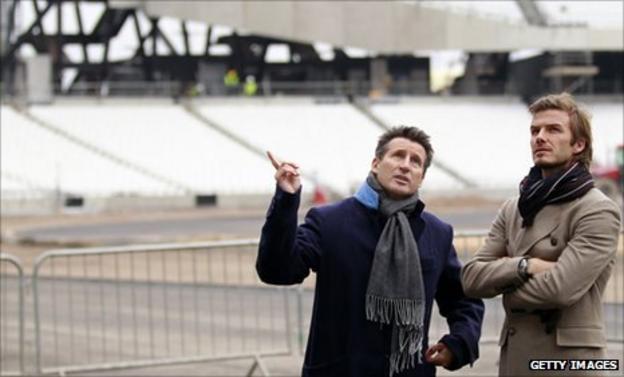 Lord Coe believes England's failure to land the 2018 World Cup was down to the country's footballing powers lacking international influence.
But England were soundly beaten last December by Russia in the race to host football's biggest tournament.
He said: "I don't think English football has enough people of influence at the highest level of the game."
The former Olympic champion added: "I think in track and field we clearly now do. I think in the Olympic world we clearly now do.
"But I think football doesn't really punch its weight in those corridors.
"Sometimes we confuse the power and the global reach of the Premier League with influence in the corridors of power in the administration of the game."
England's World Cup bid was eliminated in the first round after the vote by Fifa's executive committee.
Lord Coe commented: "That gap [between the FA and Fifa] has got to close and I think between now and the next chance that we have to host the World Cup the FA has got to figure out how to get people from the English game into more senior levels of influence in the world game."
The World Athletics Championships will be held in Britain for the first time after it was announced on Friday that London had been selected ahead of Doha to host the 2017 event.
As well as the 2012 Olympics, Britain is due to host the 2014 Commonwealth Games and World Cups in both codes of rugby, as well as the 2019 cricket World Cup.
And Lord Coe believes attracting these tournaments shows Britain's voice is growing ever louder in international sport.
He added: "I sensed 30 years ago when I first got involved in sports administration that we had drifted well off the pace.
"We weren't really attracting big events and when we were bidding for them we were rarely succeeding.
"I think it's shown the world that... if we bring the right people together and make the right case, we do get across the line."