Former FAW general secretary Alun Evans dies
Last updated on .From the section Football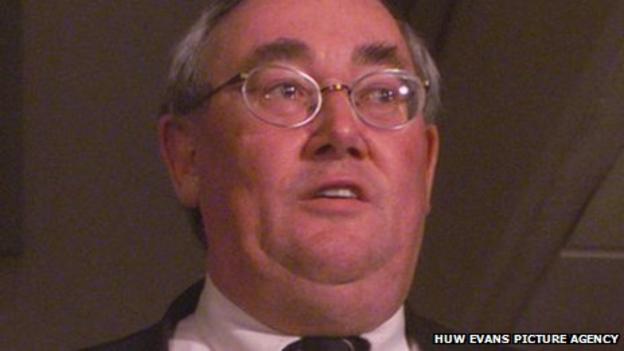 Former Football Association of Wales general secretary Alun Evans has died at the age of 69 after a long illness.
Evans took over from Trevor Morris as FAW secretary in 1982 and continued until 1995, when he was succeeded in the role by David Collins.
Born in Porth, Evans taught economics and geography before moving into sports administration and was heavily involved with the Universities Athletic Union.
Evans also served as Welsh Premier chairman and as secretary of Uwic.
Known for his forthright views, Evans was instrumental in the formation of the Welsh Premier - launched as the League of Wales - and was a strong leader of FAW policies.