Harrogate Town lose to Gloucester City
Last updated on .From the section National League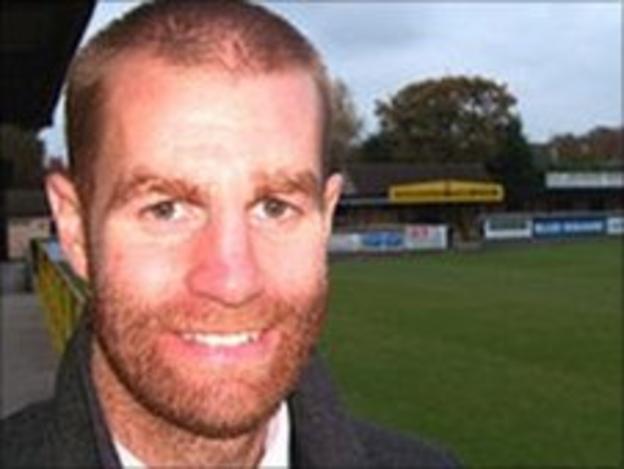 Harrogate Town lost their fifth consecutive game in Blue Square Bet North with a 1-0 defeat at Gloucester.
The result leaves them in 16th place in the table after 17 games.
Manager Simon Weaver told BBC Radio York: "Things are sent to test you and we must stay positive because once you get heads down it is an uphill task.
"We've got two good opportunities at home now because it might just be that it's one win and then we explode and really start winning games again."
He continued: "We've narrowly lost. We came here and said 'break the shackles off and go and have a good go'.
"I thought we started well. A lot of good football particularly down the left.
"Second half we were going out 0-0 away from home. First and foremost we thought 'right, a clean sheet but still keep taking the game to them'.
"They've had two or three opportunities and the keeper's done well for us but they managed to nick one.
"After that we had a couple of decent spells but I think we didn't retain the ball as well as we can.
"That's a sign of a little bit of a lack of confidence. We'll keep striving on."
Harrogate Town's next game is at home to Bishops Stortford on Tuesday, 15 November.