Italy team train on confiscated 'mafia pitch'
Last updated on .From the section Football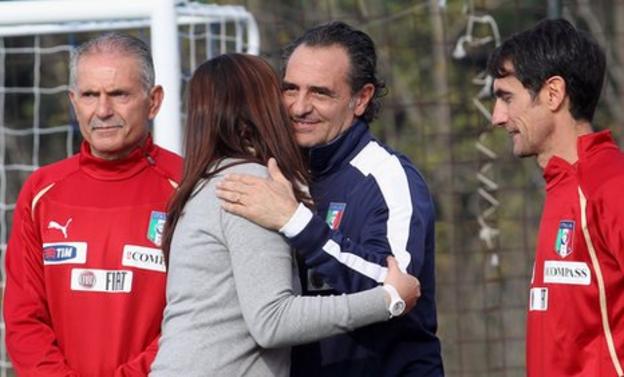 Italy's national team have pledged support to the fight against the mafia by training on a pitch confiscated from crime syndicate 'Ndrangheta.
The session in Rizziconi was arranged by Libera, who co-ordinate groups trying to stop organised crime.
"I invite the football federation to join our network of 1,600 associations without political colours," Libera president Luigi Ciotti said.
Italy coach Cesare Prandelli said: "We will give future purpose to this day."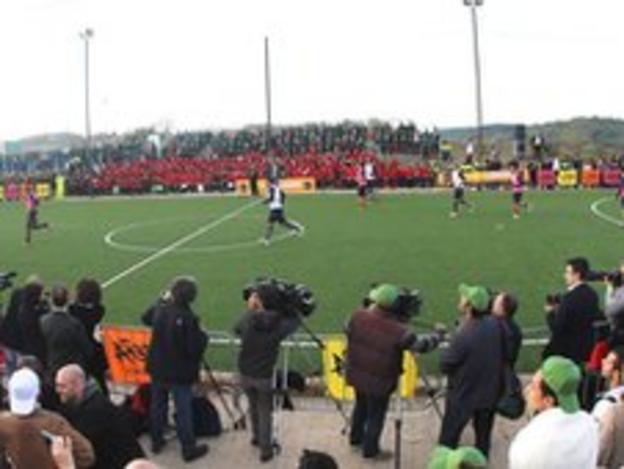 Calabria's 'Ndrangheta crime syndicate is considered more powerful than the Sicilian mafia and has become one of the world's biggest cocaine traffickers.
"It's the third time we've inaugurated this pitch," Ciotti added. "Either we really put ourselves to work for change, or it will all be in vain. Change starts with each one of us."
Italy were training ahead of Tuesday's friendly international against Uruguay at Rome's Stadio Olimpico.
On Friday they beat Poland 2-0 in Wroclaw with goals from Manchester City striker Mario Balotelli and Inter Milan's Giampaolo Pazzini.
Italy won their Euro 2012 qualifying group winning eight out of ten matches, and drawing the other two. They finished on 26 points, ten points ahead of Estonia.