Could artificial pitches be set for a return to Football League?
By Paul Fletcher
BBC Sport
Last updated on .From the section Football
Artificial pitches could make a shock comeback if some Football League clubs get their way.
They were banned in 1988 because of complaints they caused injuries and that the quality of football played on them was poor.
Wycombe and Accrington are two clubs keen to reintroduce them in a bid to cut costs and increase revenue.
"Within 10 years, we will see quite a number of pitches," said Wycombe vice-chairman Brian Kane.
Accrington chief executive Rob Heys added: "There's been a change of opinion recently. There is an appetite for them."
Luton Town, Oldham Athletic, Preston North End and Queens Park Rangers all possessed artificial pitches until they were outlawed by the Football Association in the late 1980s, although Preston continued to use theirs until the end of the 1993-94 season.
Since then, technology has advanced significantly and a number of top-flight clubs in Italy, France, the Netherlands, Switzerland and Russia now play on artificial pitches.
Several lower-division sides in Scotland use them as well, while the FA permits their use in such competitions as the FA Trophy, FA Vase and Women's Premier League.
These hi-tech pitches are approved by world governing body Fifa, while Uefa, which runs football in Europe, allows Champions League ties to be played on artificial surfaces.
England were beaten 2-1 by Russia in a Euro 2008 qualifying game at the Luzhniki Stadium in Moscow, while Tottenham Hotspur met Swiss side Young Boys in a Champions League play-off game in 2010.
Wycombe chief Kane accepts that the reintroduction of artificial pitches might not be universally welcomed.
"When I first started talking to people about this, they thought about the old pitches," said Kane, who first considered the possibility of a synthetic surface at Adams Park three years ago.
"At one point, I thought a move towards a return to artificial surfaces would never happen but I sense that has changed now."
The interest comes from clubs at the lower end of the Football League, where the potential revenue boost combined with benefits to community schemes would have a significant impact.
"Accrington is a very traditional club, we sell real football," said Heys. "But more and more - and I think a lot of people in the Football League feel like this - the commercial benefits are starting to shout up."
Heys estimates that the cost of installing an artificial pitch would be around £500,000, which would be recouped through increased revenue streams.
"There is an income to be gained from hiring the pitch out and money to be saved in maintenance costs and the fact that you can train on it," he explained.
"The community benefit is that you can get people down to the ground seven days a week rather than just 23 times a season for home fixtures."
It may be several years before a Football League match is played on synthetic turf but discussions have already taken place among League officials and clubs.
After a request from several clubs, deputy operations director Michael Tattersall outlined the Football League's latest position in late November.
All 72 clubs present then headed into three divisional meetings to debate the issue.
The Football League does not want to comment officially but BBC Sport understands the issue will be raised again when the clubs meet again on 16 February.
While Wycombe and Accrington are keen to explore the possibility of installing artificial pitches, the BBC understands there is limited support at Championship level.
Clubs hopeful of reaching the top flight are unwilling to install a surface that they would have to rip out in the event of promotion.
Burnley chief executive Paul Fletcher, a former professional with vast experience in stadium development, is firmly against the idea.
"I hope they do not appear anytime soon," he said. "I do not think the spectators would like it because it would be like seeing a game of five-a-side not a real game of football.
"I can understand clubs wanting an all-weather pitch that they can use 10 times a week but it would be false. Just like if you put a plastic surface down on the tennis courts at Wimbledon, it would not quite be the same."
Fletcher also says the impact artificial surfaces have on the body should not be underestimated either.
"The players of my era have had major problems with hips and joints as they have got older," said the 60-year-old. "Modern pitches have shock pads and they are getting better and better but, in my view, they will never replace the beautiful surface of grass."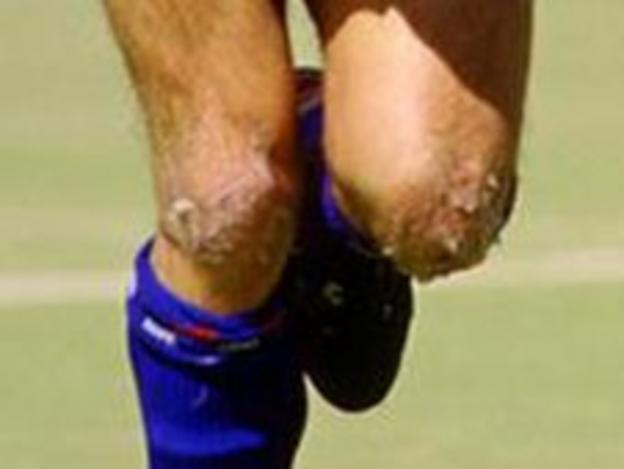 The Clarets are one of numerous Championship clubs who use a combined synthetic and grass surface, which Fletcher claims provides the best available playing surface.
But Heys countered: "It is very expensive to maintain and would not get the same level of use."
For artificial surfaces to return to the Football League at some point in the future, there would need to be a proposal and vote in favour at an annual general meeting.
For the vote to be passed, there would need to be a 50% plus one majority of the member 72 clubs, plus 50% plus one club majority in the Championship.
In theory a proposal could be raised in time for a vote at the next AGM in June, although that is thought unlikely. Any hope of a return to artificial surfaces could also be damaged if the FA and Premier League were to raise a significant objection to FA Cup and Carling Cup ties taking place on them.
It is thought unlikely that any consideration will be given to having different rules on artificial surfaces in Leagues One and Two than those operating in the Championship, given that any League Two club could be in the Championship in two seasons.
Additional reporting by Jamie Gavin and Peter Cooke.