Blackburn Rovers not for sale - Venky's
Last updated on .From the section Football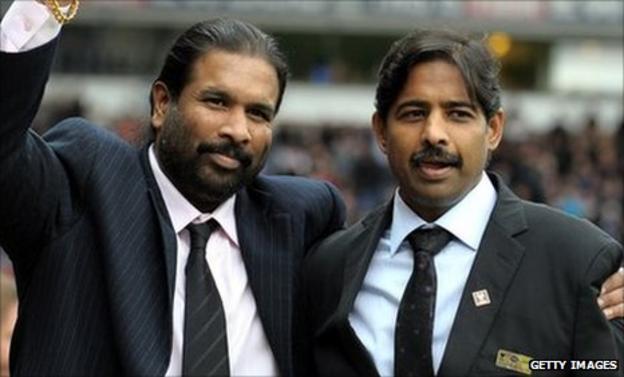 Blackburn Rovers' owners Venky's have insisted they are not interested in selling the club.
The Premier League side had been linked with a potential takeover by Middle East oil giant Qatar Petroleum.
Co-owner Venkatesh Rao told BBC Radio Lancashire: "It's not true and nothing is going to happen like that. We've had no offer and we're not interested.
"We're here to stay with the club. We're not interested to give it to anybody. It's like our baby."
He added: "Money is not everything to us. The passion is there and we don't want to let the fans down.
"We have not come here to fool around. On a serious note, we love our company, we love our club and we love our fans."
Venky's became the first Indian owners of a Premier League club in November 2010 and Rao says he has enjoyed the role.
He said: "We've had our ups and downs. It's very nice to have such a prestigious football club.
"But you have to be sure of your results also, which I'm sure will come off later."
In Rovers' next Premier League fixture they take on Wigan Athletic and both clubs have only one league win this season.
Rao said: "We are very much concerned. We want to be a little higher and no lower.
"No team wants to be down and we are trying very hard and I'm sure we will produce some results."
Venky's took Blackburn over with the club 14th in the league and replaced manager Sam Allardyce with Steve Kean the following month.
Rovers stayed up on the final day of last season but currently sit in the relegation zone, four points off safety.