Ipswich Town boss Paul Jewell will get funds in January
Last updated on .From the section Football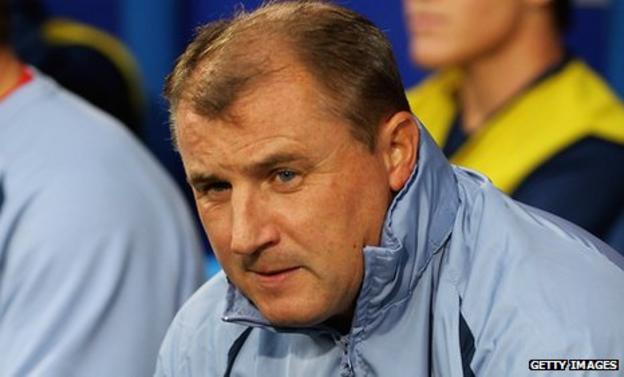 Ipswich boss Paul Jewell has been told by chief executive Simon Clegg that he will be given January transfer funds, as long as he can justify the signings.
"The position of the club and the support of the owner remains ongoing," Clegg told BBC Radio Suffolk.
"If Paul needs to bring in additional players and can convince the owner he has identified the players at the right price, then support will be there."
Town have announced pre-tax profits of £136,000 for the 12 months to June.
This comes after a £14m loss for the previous year and £10m in 2009, but is predominantly down to the sales of Jon Walters and Connor Wickham for initial fees of £2.75m and £8.1m respectively.
"It needs to caveated with the sale of Jon Walters to Stoke and Connor Wickham to Sunderland," warned Clegg. "That generated a significant amount of income.
"This is a bit of an extraordinary year. But any club in the current climate, with the current state of football finances, would be delighted to be showing a pre-tax and pre-interest profit."
Clegg added that he was not concerned by the size of the crowds at Portman Road this season.
Town have averaged 18,889 spectators in the Championship, which is almost 2,000 less than three years ago.
"This is a challenging time," he said. "We're in difficult economic times and the club is faring slightly better than a number of other clubs.
"I'm speaking to chief executives across the country on a regular basis and, while I don't want to be complacent, we are not in as bad a position as many other clubs."