Guernsey FA Cup: Herm face holders North in first round
Last updated on .From the section Football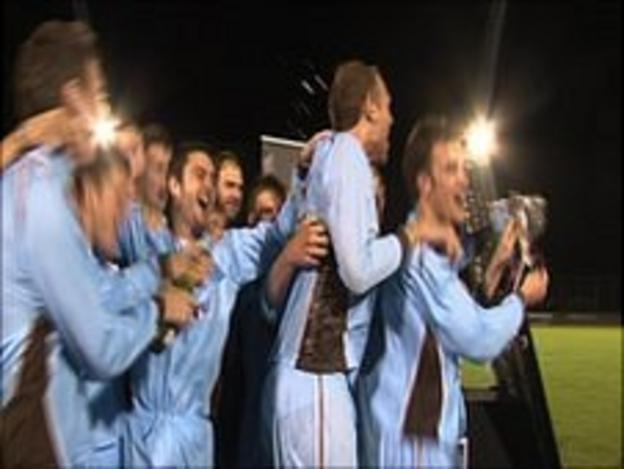 Herm have been drawn against defending champions Northerners in the first round of the Guernsey FA Cup.
North, who beat Belgrave Wanderers 4-2 in last year's final, are the only side to have won the cup more than once having lifted the trophy three times.
It is the second year that Herm have entered the competition after losing out 19-0 to St Martin's in the first round last year.
The fixtures are all due to be played over the first weekend in December.
Guernsey FA Cup first round fixtures
Belgrave Wanderers v Media United
Centrals v Rangers
St Andrews United v Rocquaine Pirates or Elysium North
Valencia v Sylvans Veterans or Rangers Under-18s
Northerners v Herm
Vale Recreation v Rovers
Sylvans v Geomarine Rovers Under-18s
St Martin's v Elizabeth College