Scunthorpe United announce £1.4m profit for 2010/2011
Last updated on .From the section Football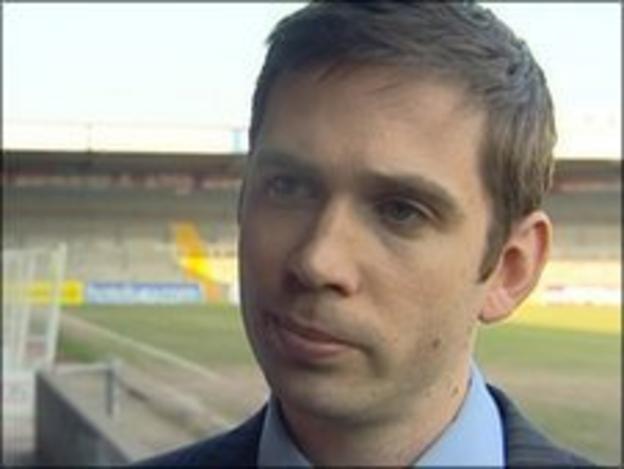 Scunthorpe United have announced a £1.4m profit for the year ending 30 June 2011.
The figure, including the £2.4m received from the sale of Gary Hooper to Celtic, turns around a a loss of close to half a million pounds for the previous year's accounts.
"The figures look pleasing," said United general manager David Beeby. "But the profit is due to player sales.
"Following relegation, the 2012 figures will show a significant loss."
Players' wages topped £5m for the first time, while relegation from the Championship brought a loss in revenue of £3.7m.
"The difference in central payments between the Championship and League One is huge for a club of our size," added Beeby.
"£3.7 million in revenue disappears overnight. Unfortunately, it will take longer to reduce our player costs."
The club spent £86,232 on agents fees for the 2010/2011 season, having been used in a total of 58 deals including 28 players transfers and six contract extensions.
The Football League report showed that £26,050 was paid directly to agents, while £60,182 was paid to agents as benefit in kind on behalf of players.
Meanwhile, Iron chairman Steve Wharton has once again signalled his intention to step down after almost a decade at the helm.
"I will actively be seeking a successor in the coming months," said Wharton in his annual report statement, "as I believe the club deserves a younger and more active Chairman to face up to the challenges that lie ahead".