Stourbridge expand ground for Plymouth Argyle Cup replay
Last updated on .From the section Football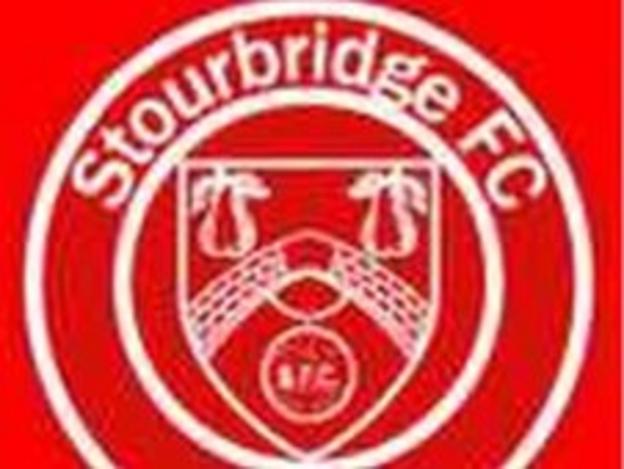 Stourbridge chairman Ian Pilkington says their FA Cup replay against Plymouth is certain to be a sell-out at their expanded stadium.
The Glassboys are bringing in temporary stands to increase the capacity at the War Memorial Athletic Ground.
"We'll easily sell out," Pilkington told BBC WM. "The increased capacity is 2,700.
"We're expecting a very busy few days with people wanting tickets."
Stourbridge have hosted a Cup tie against League opposition before, when they lost to Walsall in the first round in 2009.
Just over 2,000 fans were accommodated on that occasion, but the Glassboys are aiming for a bigger attendance this time.
"We've got two temporary stands," said Pilkington. "One is housing the Plymouth supporters at the far end of the ground, and one is at the top end nearest the clubhouse for Stourbridge supporters.
"That will allow the Shed End to be full of home supporters. It should create a great atmosphere."
Stourbridge have been further rewarded for their efforts in the dramatic 3-3 draw at Plymouth with live television coverage for the replay, earning them a fee of £33,750.
"[The money] is very important because it gives us the chance to make plans for the future, a bit of a legacy that the club will always have," said Pilkington.
"At the moment we are making plans for the next level, to play in Step Two, depending on where we finish in the League.
"Now we've potentially got the money to make the improvements we need to make for the next level."