Barton and Wright-Phillips were Stoke City targets - Pulis
Last updated on .From the section Football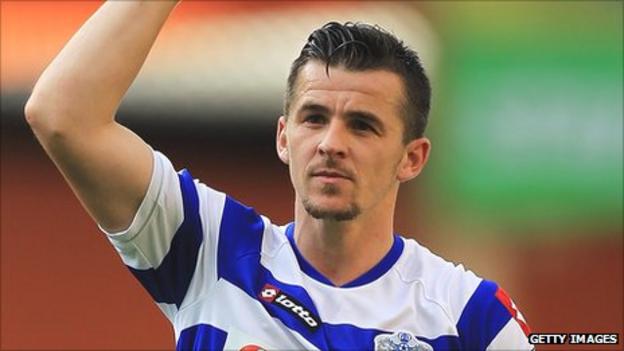 Stoke City manager Tony Pulis had said that he made efforts to sign Joey Barton and Shaun Wright-Phillips in the summer, before the pair moved to QPR.
"We were speaking to a lot of players at the time. There are always lots of different scenarios that get you a deal done or cause you not to get it done."
The Potters, who have lost their last three Premier League matches, are at home to QPR on Saturday.
Barton, 29, was made available for transfer by Newcastle after criticising the club's transfer policy on Twitter and joined QPR on 26 August.
Wright-Phillips, 30, had fallen out of favour at Manchester City and .
The former England pair have helped QPR to a current position of 11th in the Premier League, level on points with Stoke and one place above the FA Cup finalists.
"From what people tell me, they'll be having a go again in January," said Pulis. "All three clubs that have been promoted have enjoyed a really good start to the season, which is really good and encouraging."
Stoke will be looking to bounce back from a 5-0 defeat at Bolton in their last Premier League outing, a game that Pulis described as one of his worst in charge of the club.
"On the day I was very disappointed," said the former Gillingham and Plymouth boss. "I've been at the club eight years in two spells and you can count on one hand the performances that have been really disappointing.
"We'll get the international lads back on Thursday so we'll be back as a group and we can have a good chat about things because we've got two very tough games at home coming up [against QPR and Blackburn]."
BBC Radio Stoke will have full match commentary of Stoke City v QPR from 1500 GMT on Saturday, 19 November.