Ex-Jersey boss Tony Hoyland criticises FA age rules
Last updated on .From the section Football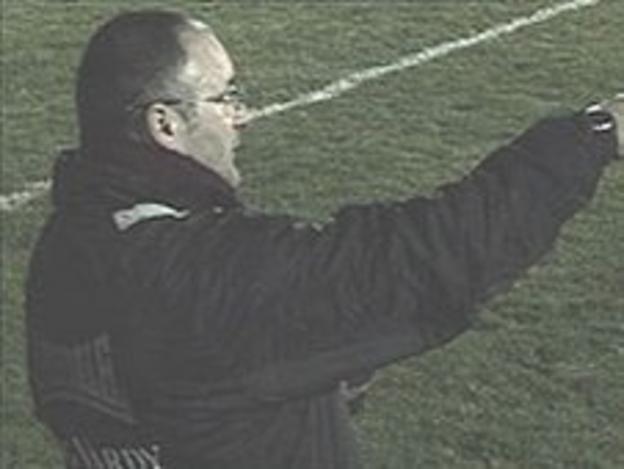 Jersey's outgoing women's football manager Tony Hoyland has criticised FA rules that ban under 16's from playing.
Hoyland resigned last week and says the number of players are dropping because girls are not able to play the sport.
"The fact you've got to be 16 to play has really hit Jersey ladies football hard," he told BBC Radio Jersey.
"It has a knock-on effect in that there is nothing in place for that 14-16 group, which is your development for the future."
Hoyland believes the rules are making young women turn to other sports where they can compete at an adult level.
"They don't have to be 16 to compete against adults in netball or hockey, so when they get into the 14-16 age group they're drifting into other sports because they're not allowed to play football."
The former manager says that the lack of young players coming through has meant fewer players are taking part in the sport.
"I can honestly say that up until my resignation I watched a game a week from the start of the season and prior to the Zenith Cup final I only saw one game that was 11 versus 11."
Hoyland was in charge of the island team for four years and resigned as Jersey manager after complaining of not having a big enough games programme for his team.
He says if a games programme could have been put together the sport on the island could have been developed further.
"The frustrating thing about it is that if there was something in place for the development of football, even on a small island such as ours, we've got the potential to have a very good team.
"You've got the Island Games in Jersey in 2015, putting something in place now for the next three years you could create a platform to push ladies football onwards and upwards because of the successes you could achieve in the Island Games."