Two parties size up possible Hearts takeover
By Brian McLauchlin
BBC Scotland
Last updated on .From the section Football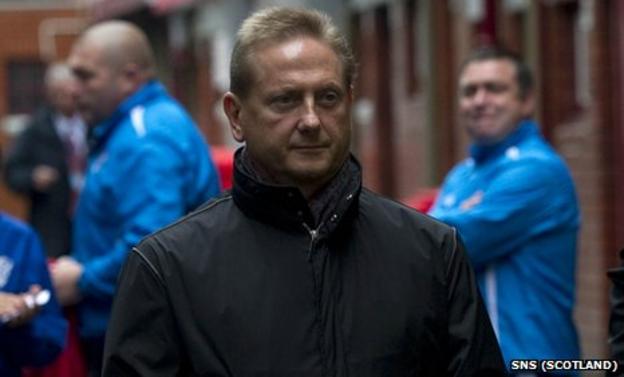 BBC Scotland has established that two parties are interested in taking Hearts over from Vladimir Romanov.
One group is Edinburgh-based, with the other having ties in London, while both wish to remain anonymous for now.
One party intimated that they would look at the possibility of leasing Tynecastle Stadium from Romanov.
This would allow time for the land value to increase and could act as security over the club's debt, which currently stands around £30m.
The level of debt, which is serviced by the Lithuanian bank Romanov has a major stake in, may be a stumbling block for any change of ownership.
However, Romanov, who arrived at the Scottish Premier League outfit in 2005, said earlier this month that he would "consider finding a partner or selling the club".
Meanwhile, Hearts staff remain none the wiser over reports that Romanov has already put the club up for sale.
Romanov was quoted by a Russian news agency saying he had started the process of selling his stakes in Hearts, FBK Kaunas and Partizan Minsk.
Staff at the Edinburgh club told BBC Scotland they were unclear on the latest report.
Romanov mentioned the possibility of selling in a lengthy statement on the Hearts website but also outlined his commitment to continue supporting the club financially.
George Foulkes helped to facilitate Romanov's takeover but would be happy to see a new owner at the helm.
"It's not been totally bad," the former chairman told BBC Scotland. "We've had some success and we're still at Tynecastle, which was my first, important guarantee.
"But we've had some eccentric statements, players being paid ridiculous amounts and a whole range of things that have made Hearts look a bit strange and a bit of a laughing stock at times.
"It would be better if we could find someone who could get us back onto an even keel, with a slimmer playing force and lower wage bill - a more realistic arrangement for the club."