Simon Grayson says Andy O'Brien will never play for Leeds again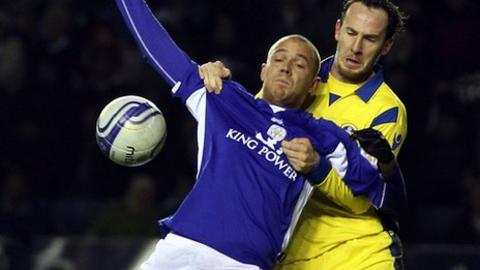 Leeds manager Simon Grayson says Andy O'Brien refused to play in the win over Burnley and will never appear for the club again.
Grayson said the defender, who has been heckled by supporters, told him on Friday he did not want to play against the Clarets.
"It came as a shock, especially after I have backed him publicly and privately over the last few weeks," Grayson said.
"He won't play for this football club again as long as I am here."
O'Brien, 32, has made three Championship appearances for Leeds this season, returning to the side in the win over Leicester on 6 November.
Speaking after Leeds' 2-1 victory over the Clarets, Grayson said: "Andy came to me on Friday and said that he no longer wanted to play for this football club.
"I said I needed him to and I thought he played well.
"As manager, I have the right in the early parts of the season to take players out of the team and bring others in.
"I have said that Andy had trained well and did enough to get back into the team against Leicester.
"I don't want to say too much about the circumstances just now but we will decide internally what happens now and make a statement next week."