Sepp Blatter expects Fifa member to quit over ISL
Last updated on .From the section Football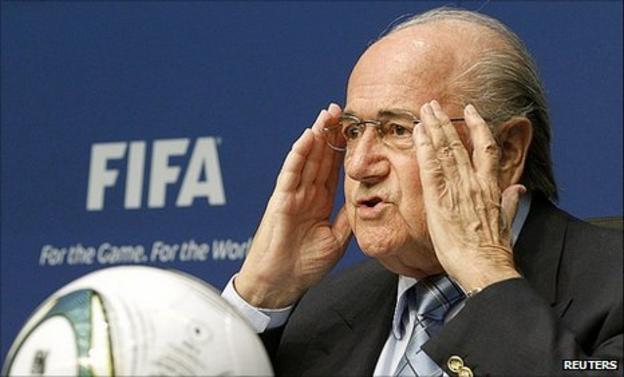 Sepp Blatter expects at least one member of Fifa's 24-man ruling panel to leave his post because of the International Sport and Leisure (ISL) kickbacks case.
But the president of the world governing body hinted that Confederation of African Football (Caf) boss Issa Hayatou would be exonerated from any wrongdoing.
The investigations into the collapse of Fifa's former marketing partner are believed to show that senior Fifa officials were paid kickbacks in return for granting ISL lucrative World Cup television and sponsorship rights during the 1990s.
"It does look like some people won't be able to stay on the executive committee," Blatter told a German newspaper in an interview published on Sunday.
Fifa has had four executive committee members in the past year who were banned or resigned in bribery and vote-rigging scandals.
The marketing agency owned the World Cup television rights until it went bankrupt in 2001 with debts of around $300m.
In 2010, Fifa said two senior officials repaid kickbacks then worth $5m on condition of anonymity. It has since blocked the court in Zug from releasing documents.
A BBC television programme has named the officials as Ricardo Teixeira, a Fifa executive committee member, and his former father-in-law Joao Havelange, the longtime Fifa president who Blatter succeeded in 1998.
Both have denied the allegations.
Blatter, who has committed to wide-ranging anti-corruption reforms, will publish the ISL dossier on 17 December after his executive committee meets in Tokyo.
An as-yet undisclosed outside body will later advise Fifa's high command on what action to take if it finds members guilty of wrongdoing.
"Either they would have to resign or wait to find out what the independent investigators decide," Blatter told the Frankfurter Allgemeine Zeitung.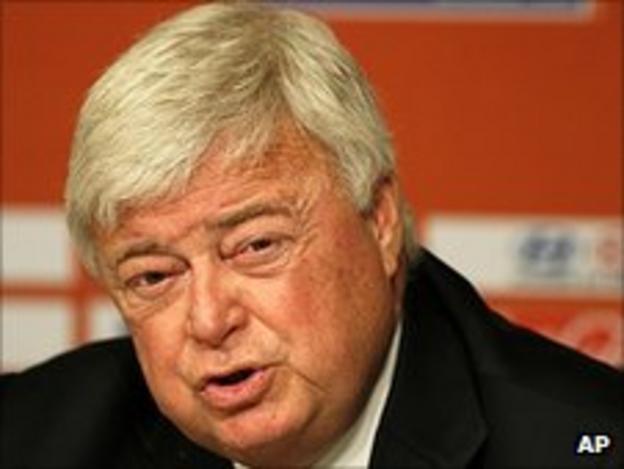 However, Blatter defended Hayatou, who was also named by the BBC for taking around $20,000 from ISL in 1995.
Hayatou said it was a gift for the governing body.
"According to the Caf accounts, which we also examined, the money has been correctly accounted for," Blatter said.
Havelange and Hayatou are both International Olympic Committee members - like the Fifa president - and are being investigated by its ethics commission.
The IOC's executive board is scheduled to consider disciplinary action at a 7-8 December meeting in Lausanne, Switzerland, one week before Fifa reopens its ISL case.