Martin Ling hails Torquay's Plymouth win as 'massive'
Last updated on .From the section Football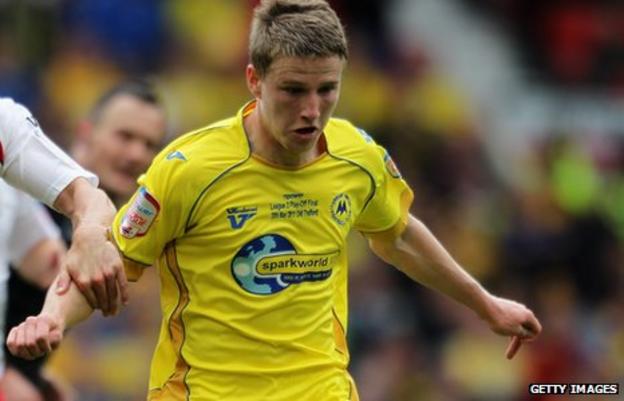 Torquay United manager Martin Ling has hailed his side's 3-1 win over Devon rivals Plymouth Argyle as "massive".
The victory was the Gulls' first league win over Argyle since 1972 and was their fifth consecutive win.
"It's massive for the club. We haven't beaten them for 40 years," Ling said.
"I'm more pleased with the five wins on the trot. We hadn't won for eight games and now we've had five wins. The confidence is really going through the club at this time," he told BBC Devon.
And Ling says the hard work of his squad is the reason that they have gone on their impressive winning run.
"We stuck with our beliefs. I said there were answers within the squad and we've found them.
"We won't change anything in training and everything will be preparing for Friday night against Port Vale.
"It feels great. You get down in the dumps when you're losing games and you feel like you're doing things and preparing right so it's a good place to be at this moment in time," Ling added.