Bundesliga referee Babak Rafati leaves hospital after suicide attempt
Last updated on .From the section Football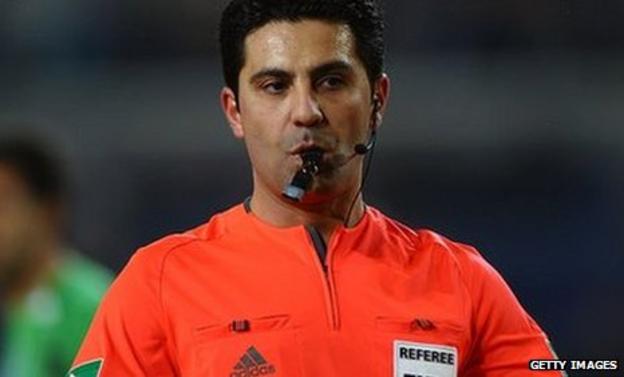 German referee Babak Rafati, who was found in his hotel room after trying to kill himself at the weekend, has been released from hospital.
Rafati, 41, cut his wrists on Saturday before Cologne's Bundesliga match against Mainz 05, which was postponed.
His father Djalal said: "He said he loved me. He wanted to apologise. I am very happy that he is OK."
Rafati was found by his assistants in his hotel room bath tub two hours before the scheduled kick-off.
German Soccer Federation (DFB) president Theo Zwanziger praised the three officials for saving Rafati's life.
Zwanziger said on Saturday that he suspected the reason for the suicide attempt was the "immense" pressure on officials.
According to his father, Rafati seemed "happy" to be refereeing and had showed no signs of depression.
Rafati, who works as a banker, began refereeing DFB matches in 1997 and has officiated 84 Bundesliga games since his promotion to the top flight in 2005.