Middlesbrough boss Mowbray turns to Parkinson knowledge
Last updated on .From the section Football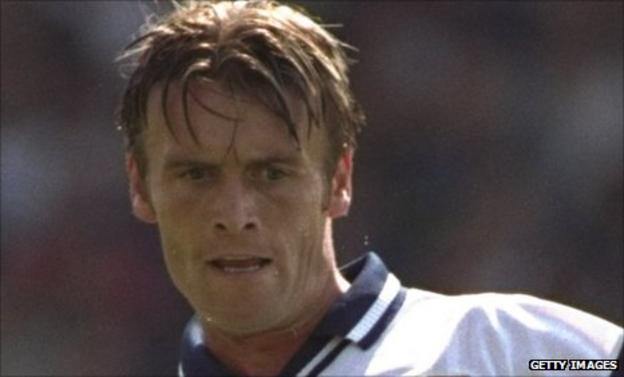 When Blackpool head of youth development Gary Parkinson suffered a severe stroke in September 2010 that left him paralysed, it appeared his involvement in football was over.
But, despite the huge setback, Middlesbrough boss Tony Mowbray has found a way of tapping into the former Boro defender's football knowledge.
The 43-year-old, a former Ayresome Park team-mate of Mowbray's, suffers from locked-in syndrome.
It is an illness which leaves the sufferer fully cognitively aware but totally paralysed apart from being able to use their eyes.
Parkinson views DVDs of potential signings for Mowbray and subsequently rates the players by blinking to his wife Deborah.
"Tony and his coaching staff, like Mark Proctor and Stephen Pears, have been fantastic for Gary," Deborah told the Northern Echo.
"When Tony first came to see Gary, he could see Gary was still aware of everything that was going on around him. So he asked Gary if he wanted to do some scouting for him.
"A DVD comes down to us, with a sheet of paper. There is a description of the player, his name, his age, his position and the clubs he has played for."
As a player, Parkinson made more than 450 league appearances, the bulk of which came with Middlesbrough, Burnley and Preston.
"Gary had a fantastic playing career, even after Middlesbrough, and he's coached at high levels since," Boro under-18 coach Colin Cooper told BBC Look North.
"It genuinely helps, it gives Tony another opinion which is something he really values, it's a real positive.
"It's something the family have taken on board, and we hope Gary can keep improving and hopefully one day do some full time scouting for us."
Parkinson's wife Deborah continued: "Gary still loves his football, knows all about youth football from his time as the youth team coach at Blackpool, and you can see he picks up when he is doing it.
"I have done it with him and so has my son, Luke."