Blackburn Rovers sponsor voices club leadership concerns
Last updated on .From the section Football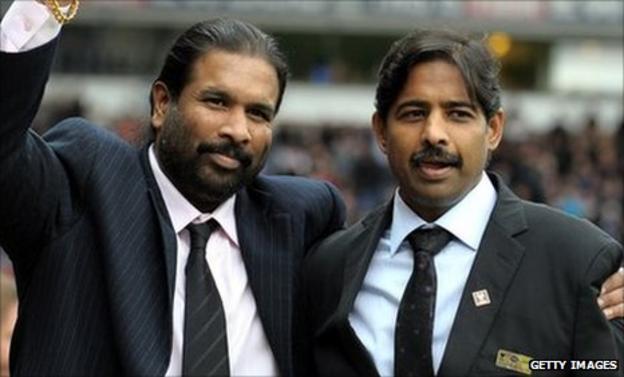 The group director behind Blackburn's main sponsor says he is frustrated by a lack of communication between owners Venky's and the club's supporters.
Wayne Wild, whose WEC Group sponsor the Darwen End at Ewood Park, wants to be a link between the owners and fans.
He told BBC Radio Lancashire: "I sent them a letter direct six weeks go offering my services as a direct link.
"There's been a gulf growing over the last few weeks and it's getting worse. Unfortunately I've had no reply."
He added: "That's obviously quite disappointing for someone who has invested heavily in the club.
"And really I'm giving them the opportunity that I will be that link. I'm now just waiting for a reply."
Venky's has often been in the headlines since taking over at Ewood Park last November.
Manager Sam Allardyce was sacked less than a month after the Indian group arrived at Rovers and replaced with coach Steve Kean.
This change in management led to the resignation of ex-chairman John Williams, now at Manchester City.
The club have since failed in bids to bring high profile players including Ronaldinho and Raul to Lancashire.
More recently the owners, along with manager Kean, have been the target of fan protests, as Venky's continues to run the club from India.
Rovers currently sit in 19th position in the Premier League with seven points from 12 matches.
Wild continued: "I feel there is nobody for me to contact from a business point of view or from a fan's perspective.
"I'd like some answers from the owners as to what they are doing to rectify that.
"This isn't a campaign to complain. It's a case really of let's open up some communication links.
"Let's get this opened up before the gulf between the fans and the owners grow too far that it will be difficult to get it back together again."