Graham Skuse quits island football over Guernsey FC
Last updated on .From the section Football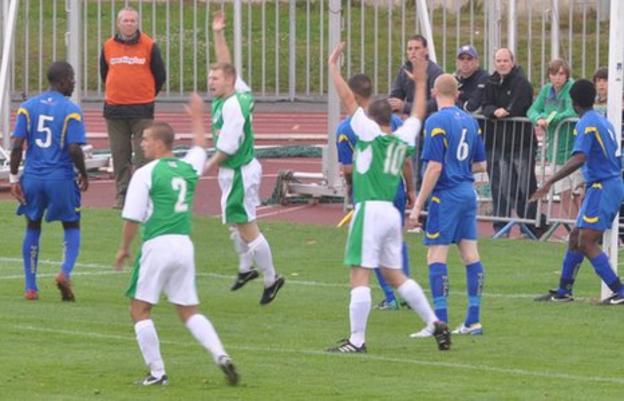 Guernsey's former referees development officer and the secretary of St Martin's FC, Graham Skuse, has resigned from all his footballing roles.
The 70-year-old, who has served island football for more than 40 years, said he felt the impact of Guernsey FC had left him with no choice.
"I think Guernsey FC are destroying Guernsey football," Skuse told BBC South West.
Guernsey FC began playing in the Combined Counties League this season.
Skuse says the club has ruined football in the island because he claims it takes the best players away from the clubs who have developed them.
"Recently I have seen players show a total lack of loyalty or respect," he said in an open letter to the media.
"People masquerading as a football club and taking advantage of that lack of loyalty by shamelessly stripping the assets of member clubs," his letter added.
And he says a number of people involved in the game are too frightened to speak out.
"The unfortunate part is that a lot of other people agree with Guernsey FC publicly but privately they know that the assets from all clubs are being stripped," he told the BBC.
Skuse's club St Martin's, who are the reigning champions in Guernsey, have seen many of their top players, including island captain Matt Warren, decide to play for Guernsey FC.
Last month the island's representative side was knocked out of the FA Inter-League Cup, a tournament they were the reigning champions of, after fielding a weakened team due to players wanting to play for the new side.
Earlier this month the Guernsey FA, league and Guernsey FC formed a new committee to try and ensure that those issues would not come up again.
"I would however like to place on record my thanks to St Martins Football Club," Skuse added in his letter.
"When I left the Guernsey FA some eight months ago they welcomed me with open arms and, indeed, gave me the run of Blanche Pierre Lane, no blame for my departure from the sport can be attributed to any of them."