England avoid June World Cup 2014 qualifiers
Last updated on .From the section Football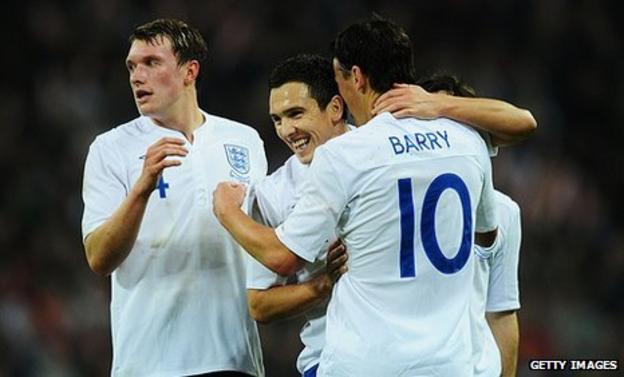 England will not have to play any qualifiers for the 2014 World Cup in June 2013, giving them more time off at the end of the domestic season.
They will begin their Group H schedule in Moldova on 7 September, 2012 and face minnows San Marino twice in the first five games.
Their campaign finishes with a home game against Poland on 15 October.
"We managed to agree fixtures similar to those we set out to," said Club England head Adrian Bevington.
The fixture list was agreed in Warsaw on Wednesday at a meeting attended by a four-strong Football Association delegation, led by Bevington, managing director of Club England.
"We are very pleased to have reached an agreement so quickly today," he added.
"It was important for us to avoid dates in June. There was good co-operation in the room and Poland organised the event extremely well."
The toughest tests for Fabio Capello's successor as coach will come in the form of away games in Poland in October 2012 and Ukraine in September 2013.
England are likely to have one friendly between Euro 2012 and the start of their World Cup programme in Chisinau, although opponents for that game next August are still to be agreed.
ENGLAND'S WORLD CUP 2014 QUALIFIERS
2012
7 September: Moldova (away)
11 September: Ukraine (home)
12 October: San Marino (home)
16 October: Poland (away)
2013
22 March: San Marino (away)
26 March: Montenegro (away)
6 September: Moldova (home)
10 September: Ukraine (away)
11 October: Montenegro (home)
15 October: Poland (home)