Norwich City focus on 'youth before transfers'
Last updated on .From the section Football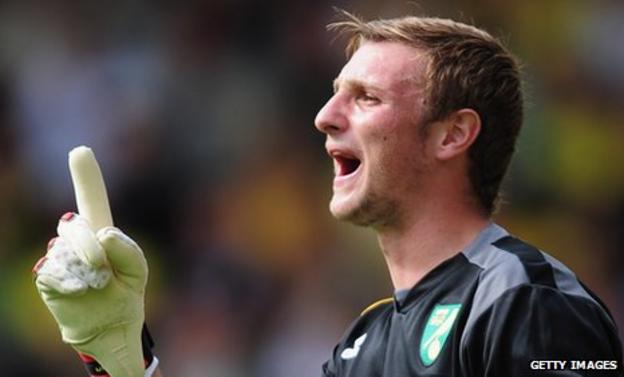 Norwich City chairman Alan Bowkett has pledged to invest heavily on youth development rather than new signings.
"I don't think we're going to get relegated," Bowkett told BBC Radio Norfolk at the club's annual general meeting on Tuesday.
"But even if we did, we will be putting youth development before transfers."
The controversial EPPP system will eliminate the rule which requires academy players to live within 90 minutes of the club's training base.
That will greatly open up Norwich's potential population of youngsters and, says Bowkett, gives the Norfolk club the impetus to invest more heavily into their academy than they currently do.
"The key thing for us is that under the current 90-minute travelling time we have a catchment population of 2.7 million," he explained.
"It was postulated to me we've probably got more seals in the North Sea who are eligible to join the academy.
"Just by being able to recruit nationally we will get a better choice of candidate.
"We will be investing a considerable amount of money, time and effort to achieve Category One status. We have no doubt we will achieve it.
"The rule of thumb for Category One status is you have to spend around £2m a year in youth development.
"You will receive a contribution from the Premier League around £750,000."