Cambridge United's Michael Wylde needs surgery
Last updated on .From the section Football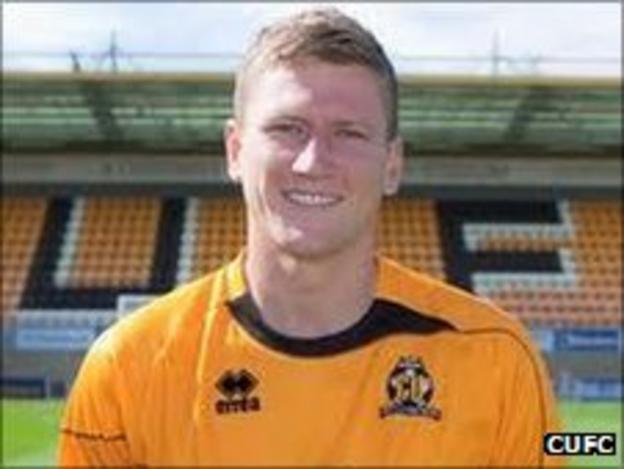 Cambridge United captain Michael Wylde has said he still needs a groin operation, despite starting their past two matches.
The former Tamworth man picked up a groin problem in early September and looked set to go under the knife.
The 24-year-old summer signing has avoided immediate surgery but told BBC Radio Cambridgeshire: "I definitely still need the operation.
"But I've had this injury for a while and I'm beginning to manage it."
Wylde started all of United's first eight matches, but has only been used sparingly over the past two months.
He has said he is happy to continue helping the side as and when he is needed.
"I've been told I won't do any long-term damage by playing on it, but as soon as we get the right moment, perhaps if it snows, then we'll get the operation done," he said.
"It's not an ideal situation, but it's where I find myself so I just need to keep working hard."
Wylde has been told that he will be out of action for between four to six weeks once the operation takes place.