Arnason unhappy at treament by Argyle administrators
Last updated on .From the section Football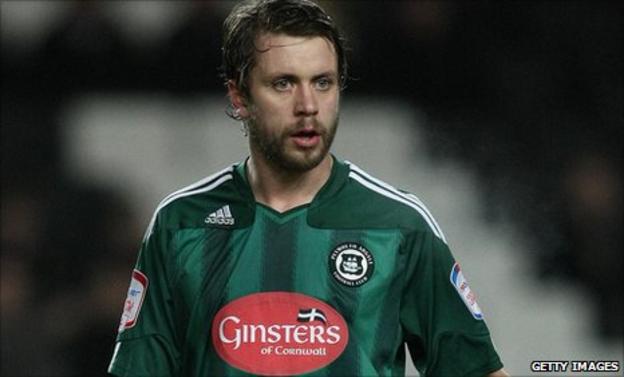 Former Plymouth Argyle midfielder Kari Arnason has criticised the way he was treated by the club's administrators.
The 29-year-old Icelandic international after he refused to sign a wage deferral in June.
"How they handled it wasn't the best, they e-mailed me saying I was sacked," Arnason told BBC South West.
He joined Aberdeen in July and plays alongside fellow former Argyle players Rory Fallon and Chris Clark.
Arnason commented: "I played 85% of the games in the Championship and League One and to do it on those terms, obviously it wasn't the club it was the administrator that did it, but I was just frustrated."
Arnason, like all past and present members of Plymouth Argyle staff, has over the next few years.
"They weren't the best solution to the problem for the players, but it is a solution and I can stop thinking about it. I'm just trying to move on with my life.
"We've reached a settlement so we're just hoping that the club will be able to meet those settlements," he added.
And Arnason hopes that Argyle can bounce back from their problems and stay in the Football League.
"Obviously I want Plymouth to do well because we had good times, even though we were struggling the whole time I was there.
"The club has potential but it has been run into the ground by numerous people and they just need to sort that out and get it back on track."