Stourbridge winger Sean Evans grateful for another chance
Last updated on .From the section Football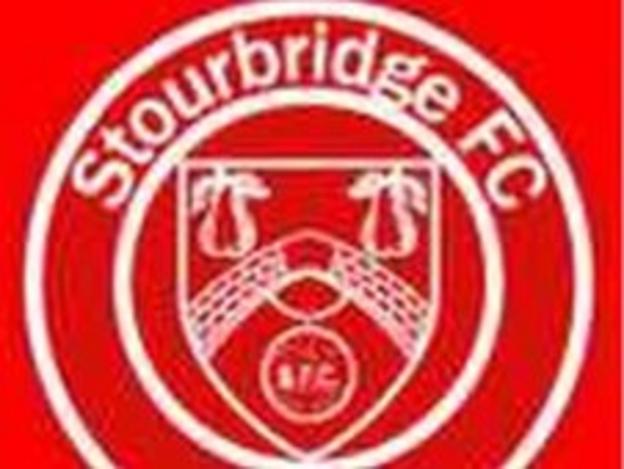 Stourbridge winger Sean Evans says he is grateful to the club for giving him the chance to play at a significant level again.
Evans, 24, scored the second goal in the Glassboys' 2-0 FA Cup replay win over Plymouth, just over a year after being told his career might be over.
"Four weeks ago I was playing local football, paying £3 to play," he told BBC WM.
"So to be here now, I've got to give a massive thanks to Stourbridge."
Evans was once on the books of Manchester United and Shrewsbury Town, but suffered a serious injury playing for AFC Telford United which he says might have ended his career.
"I've come back from a broken leg, so I couldn't see how I was going to get to the point where I am today," added Evans.
"I built up at Ludlow, so great thanks to the team there, they helped me get back on the road.
"I had another operation two months ago to remove another screw in my leg. I've still got the metal bar in my leg, that'll stay in as long as it doesn't cause me any discomfort.
"It's been very difficult but it's made me mentally stronger, I wouldn't say physically stronger.
"Mentally I appreciate football a lot more, because 12 months ago I was told I would never play football again.
"To be where I am now, I wouldn't say it's a dream come true because I'd still like to be a professional footballer and that's not going to happen.
"But I'm enjoying myself, enjoying my football, enjoying the players and enjoying the fans. I think if you enjoy your football, you show your best.
"It was a massive decision for Gary [Hackett] to play me.
"Obviously it's paid off, but it could have easily gone the other way, so I have to say thanks to him for giving me the confidence boost and putting his faith in me to go out and play."