Ipswich Town's Carlos Edwards finds dropping 'strange'
Last updated on .From the section Football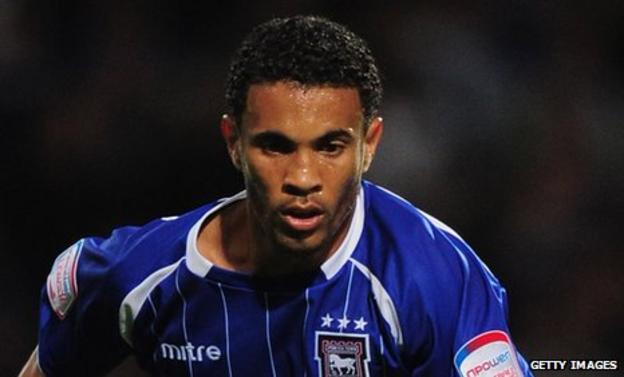 Ipswich Town defender Carlos Edwards has claimed his off-field issues should not affect his performances.
"It's the manager's decision if he wants to rest me. At the time I found it strange," he told BBC Radio Suffolk.
"But I'm not going to dispute that. It may have been the best decision for him. I didn't see it."
Edwards was handed a 12-week jail sentence, suspended for 12 months, in October for driving while banned and without insurance.
The incident occurred the day after Edwards' wife was taken to hospital with pregnancy complications and later gave birth prematurely to the couple's twins.
Town boss and replaced him with Manchester City loanee Reece Wabara for the loss to Doncaster on 5 November.
Edwards made an instant return for last week's defeat by Nottingham Forest.
"I was professional enough to respect his decision and to continue playing," added Edwards. "Sometimes you get disappointed and that was one of those days.
"Life goes on. I have to be professional enough to respect whoever he puts in in front of me.
"Obviously thanks to the fans for being supportive of me. I'll just have to repay them on the pitch."