Jersey Scottish six points clear after win at St Ouen
Last updated on .From the section Football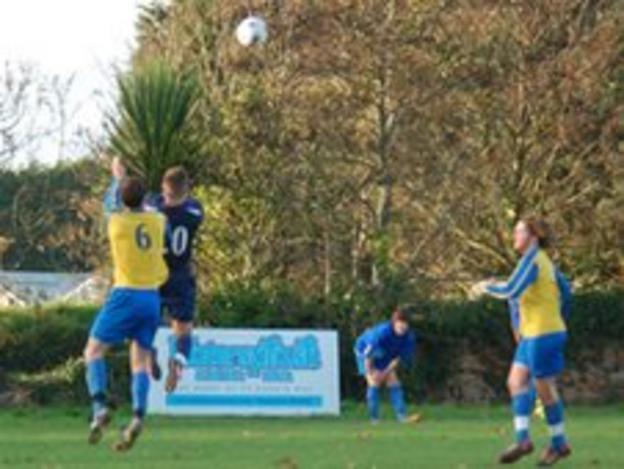 Jersey Premiership leaders Jersey Scottish came from behind to win 4-3 at St Ouen and extend their winning run.
St Ouen went in front through Neil Langdon and Marco Vieira, but Scottish hit back with Jack Boyle (2) and James O'Haire goals.
Ross Crick equalised for the hosts but Matt Rawlings netted late on to give the leaders a fifth successive win.
They move six points clear after St Peter lost 4-3 away at struggling Rozel Rovers.
Jersey Wanderers replace St Peter in second spot thanks to a 1-0 win at Trinity. Luke Campbell's penalty was the difference between the sides.
Premiership champions St Paul's look to have got their season back on track with a 6-0 thumping of First Tower United.
Meanwhile, in the preliminary round of the Touzel Trophy the Championship leaders St Martin Sporting Club Francais thumped winless Sporting Academics 7-3.
Beeches Old Boys are also through to the next round after a 4-2 win against Magpies at the Airport Field.