Europe still the target, says Aston Villa chief executive
Last updated on .From the section Football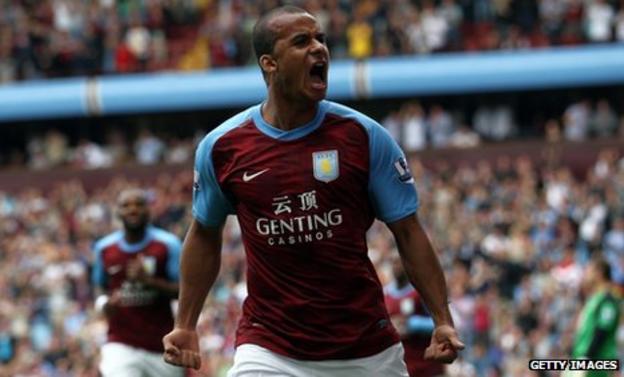 Chief executive Paul Faulkner insists Aston Villa are on course to qualify for Europe this season.
Alex McLeish's side sit eighth in the Premier League, seven points off Chelsea, Liverpool and Arsenal after winning one of their last five games.
"It's not easy but I believe it's do-able this year," Faulkner told the Birmingham Mail. "We've got a lot of ambition.
"Being in Europe is important psychologically for Villa."
The West Midlands club won the European Cup in 1982 but this season is the first in four years they have not competed in the Uefa Cup or Europa League.
Unless a club who finish in the top four of the Premier League win the FA Cup or League Cup, only the fifth-placed side in the top-flight qualify for the Europa League.
And Faulkner added: "Europe sits there as a goal and this year that would be our goal. That's what we want to try to achieve.
"The Premier League is very tough but Aston Villa is a great club and we should be up there challenging at the top of the league. We should be there pushing for Europe.
"That's got to be the goal and that should always be the goal for a club like Villa.
"I really do think that, if we can put a good run together, that we've got a good squad."
Faulkner insists Villa's American owner, Randy Lerner, is keen to reach the top four and qualify for the Champions League.
The only English clubs to win the European Cup are Villa, Manchester United, Liverpool and Nottingham Forest.
And Faulkner added: "We're still one of only four English clubs to win the European Cup. We want to be experiencing those European nights.
"I know I want that back. I know Randy Lerner wants that back.
"Everyone knows the financial returns from the Europa League aren't as great as the Champions League - but they are still significant."