Darren Bent not leaving Aston Villa - CEO Paul Faulkner
Last updated on .From the section Football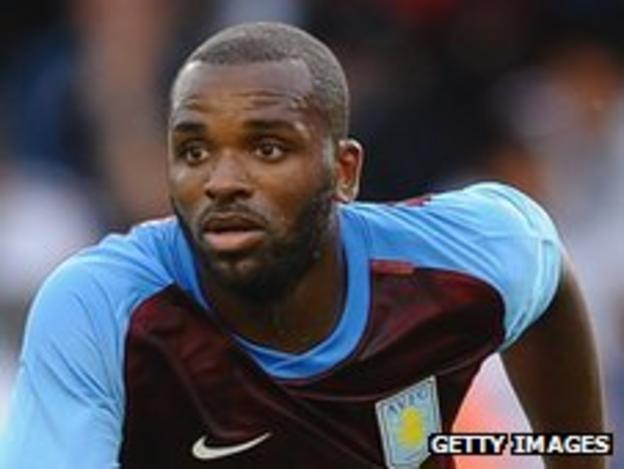 Aston Villa have no intention of selling England striker Darren Bent in the next transfer window, according to chief executive Paul Faulkner.
Villa supporters are concerned Bent could follow Ashley Young and Stewart Downing out of Villa Park.
"We will keep Darren Bent, plain and simple," Faulkner told BBC WM.
"I'd not even thought about it - maybe that gives an indication of the club's mentality. I am very confident we can keep players at Aston Villa."
In recent seasons the club has sold James Milner and Gareth Barry to Manchester City, Young to Manchester United and Downing to Liverpool.
But Faulkner insists the club's policy is not always dictated by market forces.
"With Gareth Barry, Liverpool came along with a large bid and we turned it down," he said.
"Lo and behold Gareth stayed another year and played very well. I don't know many other clubs who've done that with their leading player in previous years.
"If someone comes in and says they're going to double or treble your money - Manchester City have been able to do that with a couple of players - that's always going to make it hard.
"Last year we signed Gabby Agbonlahor on a new five-year deal. Every situation is different. We have aims and ambitions, if players see that and want to be part of it then fantastic."
Faulkner also maintained the club's target this season must be to qualify for Europe.
Villa are currently eighth in the Premier League, with 15 points from 12 matches.