Cardiff City manager Malky Mackay expects fitting Gary Speed tribute
Last updated on .From the section Football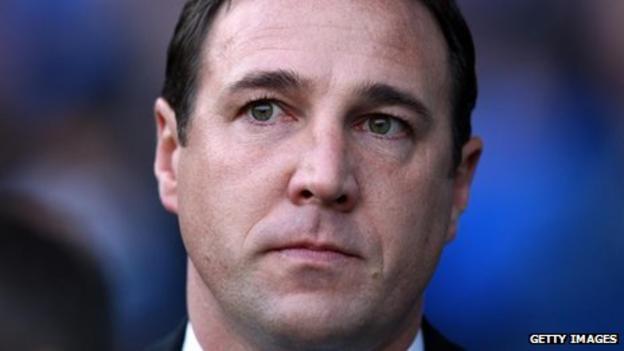 Malky Mackay says Cardiff City will pay tribute to Gary Speed before Tuesday's Carling Cup tie against Blackburn.
"I'm sure the correct tribute and respect will be paid towards Gary," said manager Mackay.
"Our fans are fantastic. They will do exactly what I think [they'll do] in terms of tributes, be it silence or applause."
He added: "The Welsh people are passionate, caring people that have had no shortage of tragedy."
Former Scotland defender Mackay came face to face with Speed as Watford manager when the Welshman was briefly in charge of Sheffield United last year.
But it was only after Mackay was appointed Bluebirds manager in June that he got to know the former Leeds United and Newcastle United player.
"He was one of the first people to congratulate me [on] getting the Cardiff City job," said Mackay.
"He wanted our club and the national team to be close and I thought that was fantastic.
"It was a good relationship and as it should be between the two top clubs in Wales and the national team.
"The amount of people of a high standing who have come out and paid tribute shows you the mark of the man and how well he was thought of in British sport."
Speed's sudden death overshadows Tuesday's Carling Cup quarter-final tie at Cardiff City Stadium.
Cardiff will be attempting to reach the semi-finals for the first time since 1965/66 against a Blackburn propping up the Premier League table.
"It's a good occasion for the club," said Mackay. "It's the furthest we've been [in the League Cup] for a while.
"To test ourselves against Premiership opposition right now is something we're all looking forward to.
"I've seen them [Blackburn] a few times and seen the way they play and they actually play decent football.
"They're also a club you've got to remember [that] have not been out of the Premiership for a number of years and have got a sizeable squad with plenty of Premiership experience."