Kettering's Kiernan Hughes-Mason says focus is right
Last updated on .From the section Football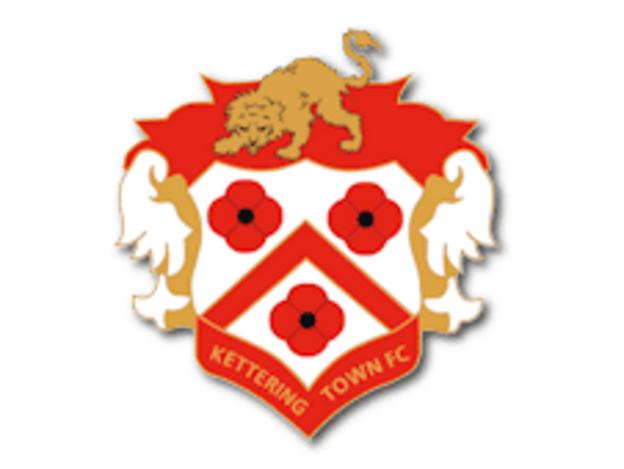 Kettering Town striker Kiernan Hughes-Mason says the team will continue to put in committed performances regardless of off-field issues.
Contracted players were not paid full wages but along with Moses Swaibu, Stephen O'Leary and Ellis Deeney, the 20-year-old is on non-contract terms.
Hughes-Mason told BBC Radio Northampton: "The boys want to show that the money's not an issue.
"We're here to do a job and we'll do it every game, the best that we can."
Manager Mark Stimson has made no secret of his aim to keep the non-contracted players at the club, if they can remove the transfer embargo and agree contracts.
"Those guys are fantastic," said Stimson. "I hope they can stay around longer and that they believe what I'm telling them - in a few months time, they'll be laughing about this and saying what an experience it was.
"They're good players at this level and they'll get clubs. I just hope we can come up with some sort of deal to keep them here for the remainder of the season.
"All of them would be a massive plus for us."
Hughes-Mason, whose former clubs include Millwall and Cheltenham, says both the manager and support of the fans means he is content to remain with the Poppies in the meantime.
"Eventually I know it will get sorted, but until then I'll keep on [playing]. I'm under a good manager who's got the belief in me and I'll repay him by doing that.
"Going in at half-time [in the 2-1 defeat to Grimsby], a lot of supporters wouldn't have given us the applause we got, and all the boys were thankful.
"We lost a lot of players this week but the manager kept the boys upbeat and so did the fans - they've been great to us for the whole season."