Garth Crooks's team of the week

By Garth Crooks
BBC football pundit
Last updated on .From the section Football
Both Manchester clubs held their nerve to take maximum points in the Premier League title race, while Tottenham, Arsenal and Chelsea did their best to keep in touch by feasting on goals.
At the bottom, Blackburn Rovers and Wolves boosted their fight for survival with excellent wins.
See which players from this week's matches make my team.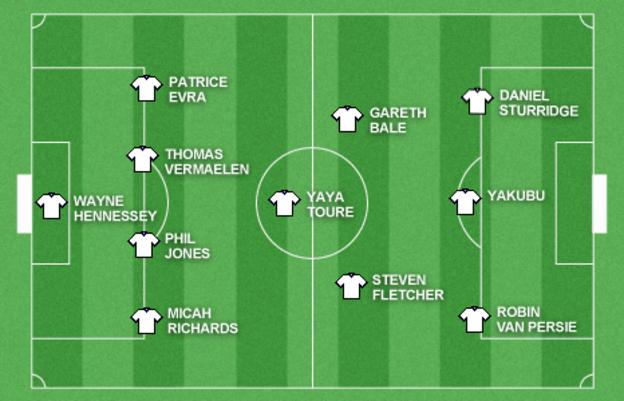 GOALKEEPER - WAYNE HENNESSEY, WOLVES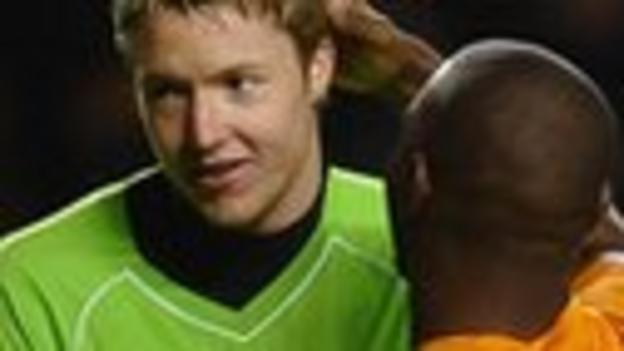 Good goalkeepers make important saves and they don't come more important than the save that earns you three massive points.
Within seconds of saving Sebastien Larsson's penalty against Sunderland, Hennessey set Wolves on a breakaway which resulted in the equaliser. Without doubt, it was the turning point of the game and put them on their way to victory.
Did you know? Made seven saves, the second most of any goalkeeper this weekend and his joint-highest figure in any game this season.
LEFT-BACK - PATRICE EVRA, MANCHESTER UNITED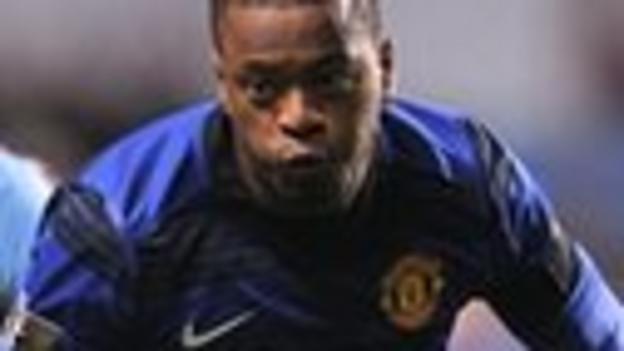 Here is a player who on his day is one of the best left-backs in the game. Tough, feisty and very comfortable in both penalty boxes, he also never ducks a battle which makes him a Sir Alex Ferguson favourite.
Did you know? 81% pass completion in the attacking third, better than any of his fellow defenders against Aston Villa.
CENTRE-BACK - THOMAS VERMAELEN, ARSENAL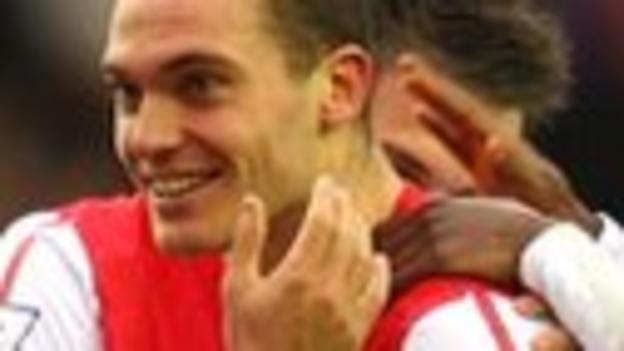 When centre-backs regularly score goals it is because they have worked at it and developed a knack. For the second consecutive week Vermaelen has found the back of the net. Fortunately this week, he confined his goalscoring exploits to his team only after last week's own goal!
Did you know? Now has 10 Premier League goals for Arsenal, one more than Emmanuel Petit and two more than fellow defender Sol Campbell.
CENTRE-BACK - PHIL JONES, MANCHESTER UNITED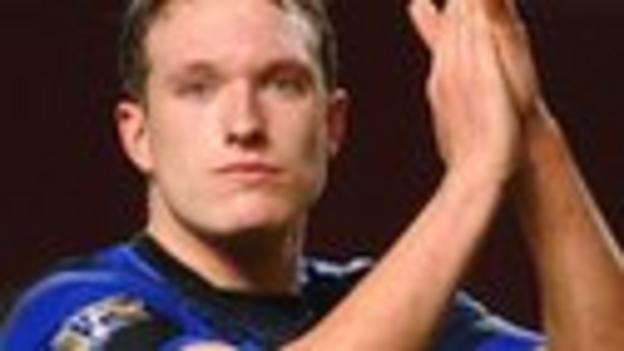 If you're going to score your first goal for a club it's not a bad time to do it when your team is struggling to hit the back of the net. A solid performance by the teenager set up by a lovely finish. A player who is developing nicely.
Did you know? Scored his first ever Premier League goal from his ninth shot on target in his 48th appearance.
RIGHT-BACK - MICAH RICHARDS, MANCHESTER CITY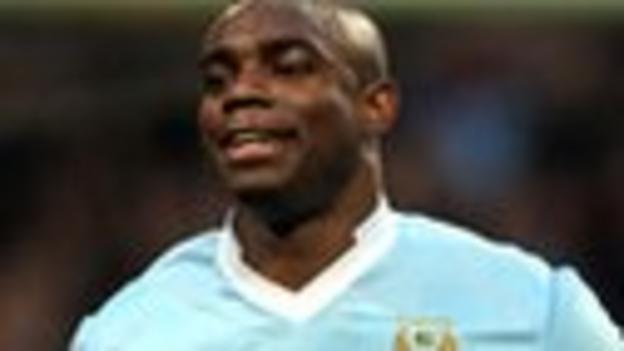 Another outstanding performance from a young man who is maturing well. It would appear that the more sober individuals in the City camp like Vincent Kompany, David Silva and Yaya Toure are having a positive influence on the Englishman. Lucky for him he has been prepared to listen. The most consistent full-back in the league at the moment.
Did you know? Now has five Premier League assists this season, more than in his previous six top-flight seasons combined (four).
MIDFIELD - GARETH BALE, TOTTENHAM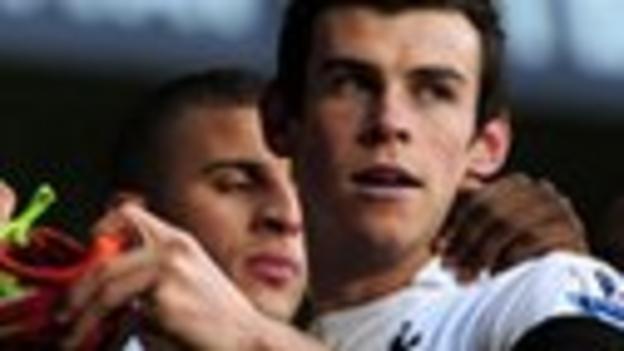 I can watch this guy play football all day. He provided two of the best passes I've seen in years against Bolton and continues to looks like a player who can still attract interest from the best teams in Europe. So a Champions League spot is essential if Spurs intend to hang onto the Welshman.
Did you know? Has assisted a goal in four successive Premier League games, and has scored four in his last five league appearances.
MIDFIELD - YAYA TOURE, MANCHESTER CITY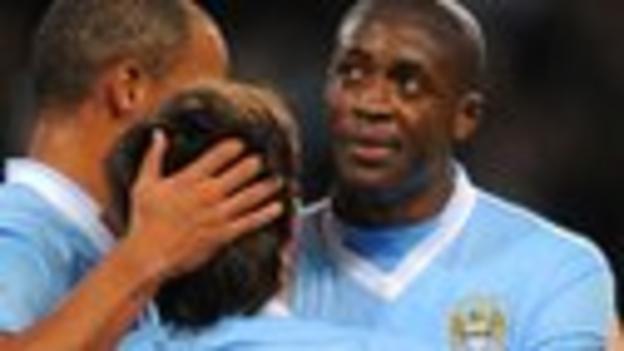 If this lad doesn't win the the Professional Footballers' Association player of the year I will eat my hat! The most consistent silent enforcer since Claude Makelele. He makes everything look so easy.
Did you know? His 124 passes against Norwich is bettered by only Barcelona players in any of Europe's top five league games this season.
MIDFIELD - STEVEN FLETCHER, WOLVES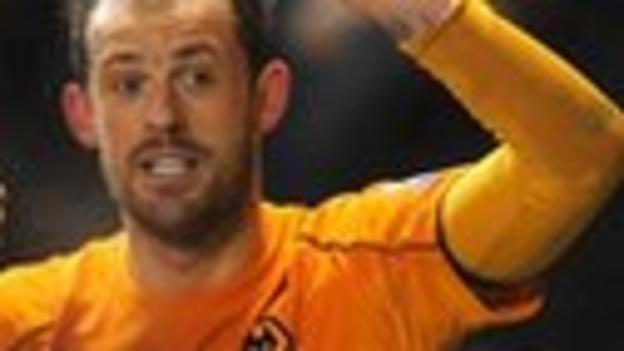 If anyone was going to take advantage of Wes Brown 'lost in space' moment it was Fletcher. The Scot took complete advantage of Brown's misjudgement of the cross for his first goal, then profited from the clear handball by Jamie O'Hara to volley in his second.
I don't know who should feel worse, referee Phil Dowd for missing the handball or new Sunderland boss Martin O'Neill, who now realises what he has inherited.
Did you know? Now has 11 Premier League goals in 2011, the same number as Rafael van der Vaart.
STRIKER - DANIEL STURRIDGE, CHELSEA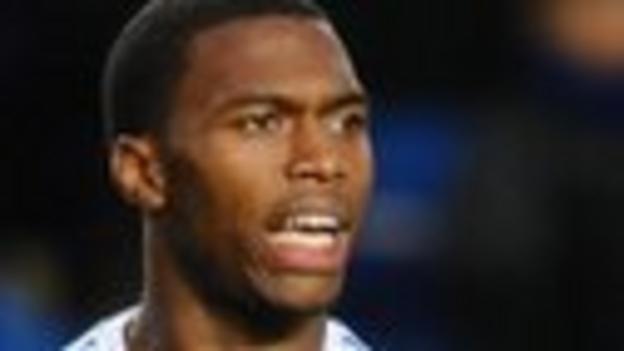 If this kid keeps playing like he did against Newcastle, Chelsea boss Andre Villas-Boas is going to have to give young Daniel greater responsibility and ask him to lead the line.
With Didier Drogba's agent offering his client to the highest bidder and Fernando Torres playing like he has forgotten where the goal is, Sturridge is the obvious choice to lead Chelsea into the future.
Did you know? Has scored in three successive Premier League appearances for the second time in 2011 (scored in four in a row for Bolton in February).
STRIKER - YAKUBU, BLACKBURN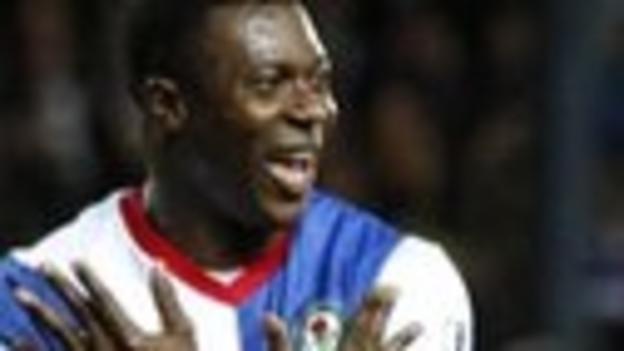 The former Everton striker must make their manager David Moyes wince with every goal. Looking fit and sharp, the Super Eagle scored four very well taken goals against Swansea and walked off after 70 minutes to a standing ovation. The fighting spirit of Steve Kean's men is putting the Ewood Park boo boys to shame.
Did you know? Is only the second player in Premier League history to score four goals for two different sides.
STRIKER - ROBIN VAN PERSIE, ARSENAL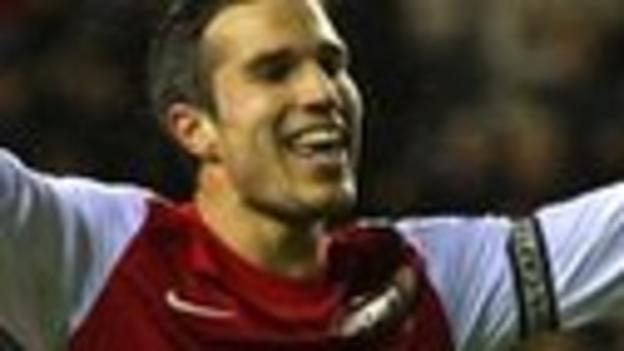 Van the man continues to pull Arsenal's strings. In a game where Wigan spent most of the time chasing shadows, Arsenal boss Arsene Wenger must stay awake half the night wondering what will happen if his Dutch diamond gets injured.
Frankly, I would be far more concerned about getting him to sign a new contract quickly. Otherwise I can hear cries of Barca Barca Barca!
Did you know? Has scored or assisted 40 Premier League goals in 2011, more than Bolton, Stoke and Wigan have scored in total.