Namibia to take Burkina case to Court of Arbitration
Last updated on .From the section Football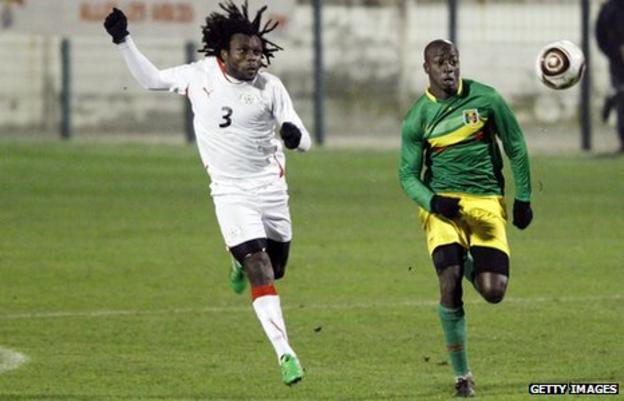 Namibia's FA (NFA) is to go to the Court of Arbitration for Sport (CAS) in its bid to win a place at the 2012 Africa Cup of Nations.
Namibia say that Burkina Faso should be excluded for fielding an ineligible player in qualifying.
They have appealed to the Confederation of African Football (Caf) but their claim was turned down last week.
"We have agreed to give instructions to our lawyers to continue," Barry Rukoro, Secretary-General of the NFA, said.
"Those instructions have gone to the lawyers and they are preparing the documents to file, in the course of the next couple of days."
The row is over the Burkinabe star Herve Zengue, who was born in Cameroon and who played in two matches against Namibia in the qualifying campaign.
Namibia claim that Zengue does not fulfil Fifa's eligibility rules but their appeals to Caf have failed and the Burkinabes are in the draw for the Nations Cup in Equatorial Guinea and Gabon early next year.
The Court of Arbitration has already told BBC Sport that it can deal with such a case quickly, given that the tournament kicks off on 21 January.
Rukoro told the BBC that the appeal to CAS would cost between 30 and 35 thousand euros.