Why are homegrown managers missing out on SPL jobs?
By Alasdair Lamont
BBC Scotland
Last updated on .From the section Football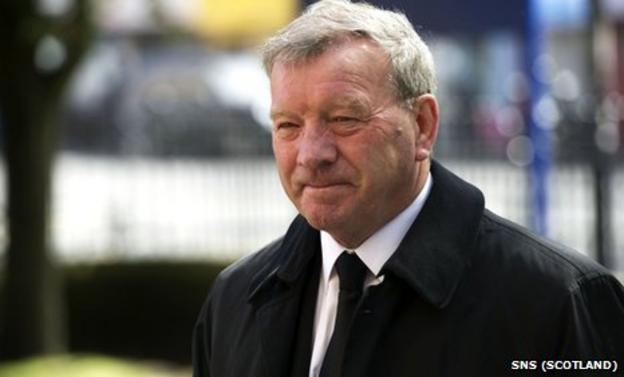 Pat Fenlon's recent appointment as Hibernian boss brought the total number of Scottish Premier League managers born outside Scotland to seven.
Meanwhile, experienced SPL managers like Jimmy Calderwood, John Hughes and Jim Jefferies remain out of work.
So why are homegrown bosses increasingly being overlooked?
Falkirk boss Steven Pressley began his managerial career with the Bairns shortly before their relegation from Scotland's top flight and his side are now challenging for promotion from the Scottish First Division.
He believes SPL clubs with vacancies too often take the "easy option".
"They don't make the decision that is correct for the football club," Pressley told BBC Scotland.
"They make the decision that they sometimes think will appease their supporters. Long-term, they're stung by these decisions.
"Sometimes you have to make a choice and choose a manager that may not be popular with the supporters but is the correct man for the job and fits the criteria, the strategy of that football club.
"And, long-term, you'll get the rewards for choosing the right guy, even though he's not the most popular appointment.
"If I was a chairman looking to employ a current manager, I would certainly do my homework with regards how he is on the training field, how he treats his players and whether he can coach and develop players.
"Can he improve the players he has? That for me is one of the key things.
"Of course, the contacts and bringing in players are important but, at this moment in time in Scottish football, it should be about developing young players and getting a manager in place that can develop his own young players."
Contacts and a pursuit of value for money in a difficult financial climate appear to be priorities for employers on the lookout for a new manager.
A selection of SPL clubs canvassed indicated they were mainly looking for a manager with a depth and breadth of contacts to be able to pinpoint talent in the lower leagues in England or attract youth players from top English clubs.
But chairman of the Scottish Managers and Coaches Association Alex Smith feels managers north of the border have such knowledge.
"Every Scottish manager that has a job here has got plenty of contacts in England," said Smith.
"We have got people like Sir Alex Ferguson, David Moyes and Alex McLeish working down in England. They only have to pick the phone up and they'll gladly give them any amount of information.
"And when they're working jobs here, they're never off that main road to England, down there and back up, once or twice a week almost."
Smith sees the current influx of non-Scottish bosses as a "trend" and is confident Scotland will continue to produce good managers.
And Pressley believes there has never been a better time for Scottish managers.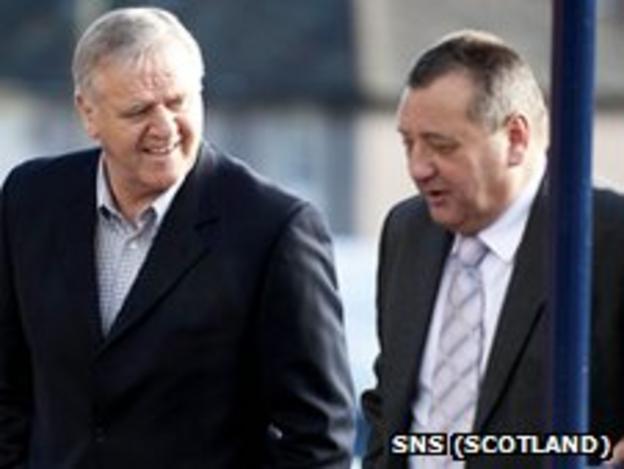 "There's a berth of very good Scottish managers but many of those managers are plying their trade down south," he added.
"What you're tending to find is that the young managers that are proving their worth up here and really making a name for themselves are being attracted by big jobs down south. The most recent is (recently appointed Bristol City manager) .
"The Hibernian job came up and I'm sure in days gone by Derek would've been a name that would've certainly attracted Hibernian.
"But he had greater aspirations to go down south and it's a trend with young Scottish managers. Because of that, they're filling the void with managers from overseas.
"I don't think that, at any time, we've made such an impact on the English game. We currently have the most managers within that current set-up and I think that's fantastic; that speaks volumes for our managers."