Boss Funk happy as Scarborough Athletic go top
Last updated on .From the section Football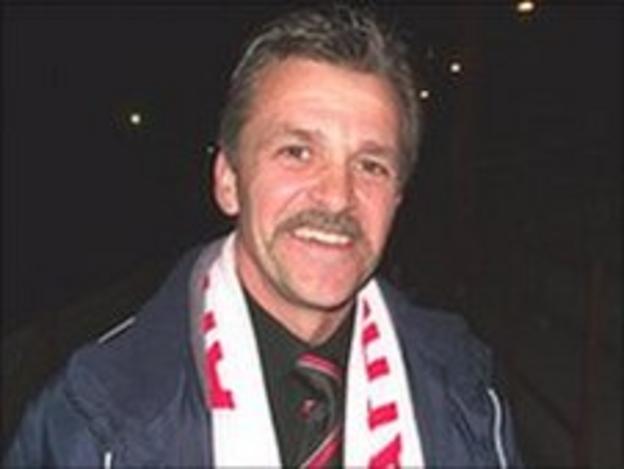 Scarborough Athletic have moved to the top of the Northern Counties East League Premier Division.
They beat Tadcaster Albion 2-1 to go a point clear of old leaders Bridlington, who have slipped to second.
Manager Rudy Funk told BBC Radio York: "There was a lot of stake because if Tadcaster won they would have had the same joy as we've got.
"There were moments of brilliance but it was a very hard fought battle and I was immensely pleased."
Funk said his players now have to keep their place at the top of the table.
"Once you reach the top everybody will have a go at you.
"But I'd rather have it this way so people come in full flight at us.
"I'm delighted how everything has gone so far but at the moment we have to concentrate and keep our feet on the ground and keep on doing the good work and stay there.
"We assembled a great squad with some unbelievable players and everybody wants to have the best.
"Therefore we've got lots of seven days in from other clubs. I don't mind that, as long as other people move on.
"I just get different players in and make them as good as the ones that left or even better and we move on from there.
"We welcome all the challenges ahead. We're top, we're playing well. The supporters enjoy every second of it and may it continue for many months down the line."