Plans unveiled to keep Fifa decision-making 'clean'

By Gordon Farquhar
BBC sports news correspondent
Last updated on .From the section Football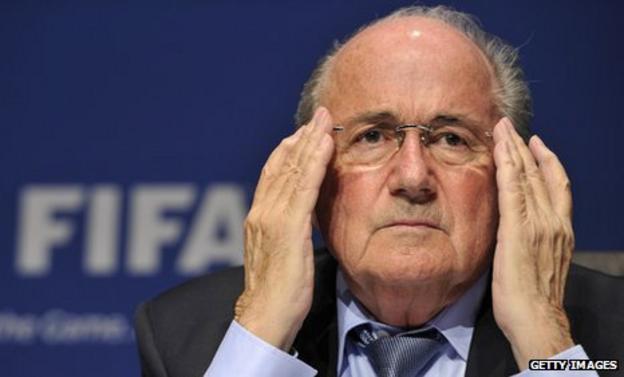 Fifa executive committee members may face a fit and proper persons test and have their terms of office limited under proposed reform plans.
Professor Mark Pieth, the chairman of Fifa's new independent governance committee, has published a report that includes proposals to improve the way the organisation is run.
Fifa president Sepp Blatter has promised change following a series of scandals and widespread criticism of the world governing body.
In the introduction to his report, Pieth writes: "Sports, like few other activities, are about achieving through merits.
"It is fundamental that - in particular, in corruption-prone areas of the world - achievers in sports develop into role models as an alternative to corrupt politicians and businessmen.
"For that reason, it is crucial to keep the world of sports and sports officials clean."
His proposals include changes to the structure of the organisation to introduce independent directors, in line with best practice in major commercial organisations.
He says the time served by individuals on key decision-making committees should be cut to mirror the International Olympic Committee's regulations.
Members of the IOC executive committee can serve for only four years, and the IOC president eight.
Pieth highlights the need to remove potential conflicts of interest, especially in financial and commercial matters, and weaknesses in Fifa's compliance structures.
He claims the organisation needs "a world-class compliance programme".
"This requires, first of all, a clear code of conduct addressing both values and integrity issues, including especially corruption-related risks," he added.
"Enacting such a code is not a simple paper exercise, as the policy has to be implemented and applied."
Pieth recommends overhauling the code of ethics and strengthening the way it is monitored and enforced, as well as clarity over the bidding process for major events, one of the areas he highlights as vulnerable to corruption.
People who serve on the main decision-making bodies should, he says, go through a process of due diligence to ensure they are fit for office.
Pieth told journalists that if his proposals were not taken seriously he could walk away from the process.
His ideas will be discussed by the other members of the independent governance committee, who will present a final report to Fifa's executive committee next March.