Brighton's secret FA Cup giant-killer
By Owen Phillips
BBC Sport
Last updated on .From the section Football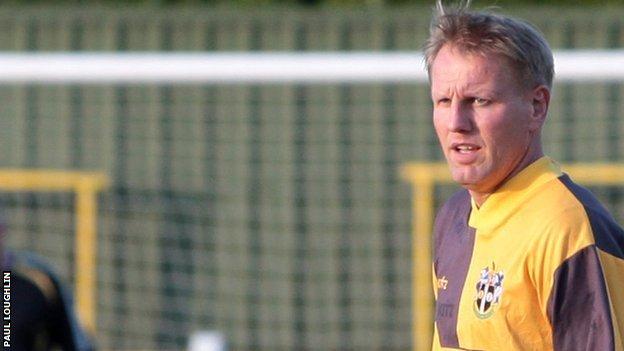 Gus Poyet will not be the only member of the Brighton staff with a special FA Cup tale to tell if the current squad need inspiration ahead of Sunday's dream fifth-round tie against Liverpool at Anfield.
Seagulls players will no doubt be tapping into their manager's experiences of 12 years ago when his goal-laden FA Cup campaign played a pivotal role in Chelsea lifting the trophy in the last final to be played at the old Wembley.
Poyet scored twice in the semi-final win over Newcastle in 2000, and a total of five goals in their successful cup run.
But as far as giant-killing is concerned, the Uruguayan has nothing on Paul Rogers, the club's head of commercial services.
Rogers, then a rangy, bustling midfielder, was an integral part of the Sutton United side that beat Coventry City in one of the biggest shocks in FA Cup history in 1989.
It was the last time a non-league side beat a top-flight team in the famous old competition, and that record is safe for at least another year.
Although Rogers, who went on to play for Sheffield United in England's top flight, must now focus on the financial side of football, he still has strong memories of an incredible day when Sutton United, a muddy Gander Green Lane, bricklayer and matchwinner Matthew Hanlan, and Rogers and company wrote themselves into FA Cup folklore.
"We had a good side, some good individual players and had been together a long time," Rogers, 46, told BBC Sport.
"We had done OK the previous year and got to the third round, where we held Middesbrough at home, and lost in extra time up there. We had an idea of what playing against pro teams was like because we had played league teams and beaten them.
"Coventry were third in the First Division at the time. And although our chief scout went to watch them and sat us all down and told us they were beatable, you approach the game in the way that you don't want to get hammered or embarrassed."
That sense of realism was understandable, given the fact the Sky Blues had lifted the trophy in 1987 when Tottenham were edged out 3-2 in a thrilling Wembley final.
Eight of that triumphant team featured against Sutton and made history for very different reasons.
"They were a very experienced side, a very good side," Rogers continued. "They had Cyrille Regis, David Speedie and Brian Kilcline and a lot of them were international players as well. But it was one of those days where every one of our players had the game of their life.
"I played in midfield with Phil Dawson. We went to school together from the age of six or seven and by the time that game came around we had played together for around 15 years. Phil's dad was the manager of the school team and we used to pile in the back of his plumbing van to go to all the school games and we knew exactly how each other played.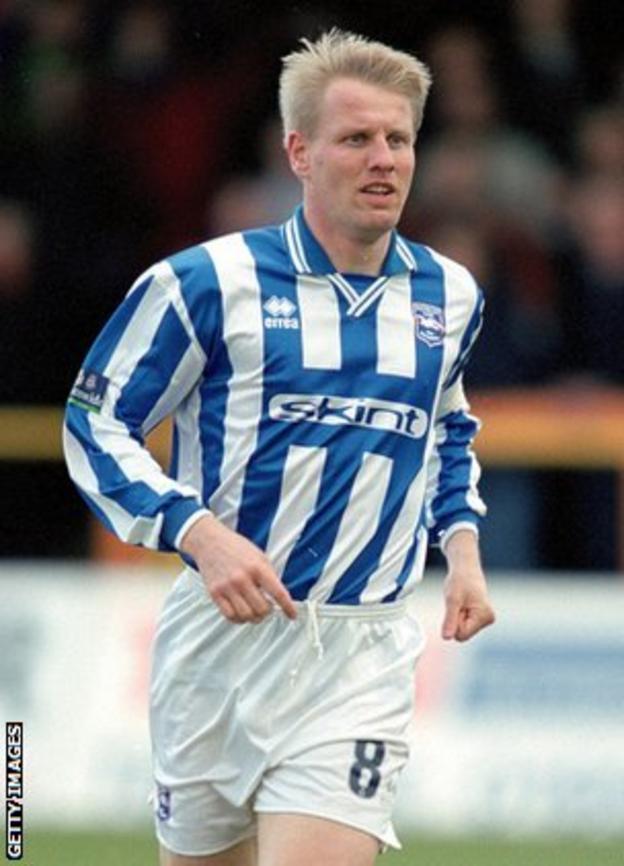 "Steve Sedgley and Lloyd McGrath were their midfield two and we had a good day. The way the pitch was helped and we were up for it because we thought it was the biggest game we would ever play in and it wasn't the same for those guys.
"I've seen it from the other side now, being a pro when you have to go to a non-league ground it's different. Possibly pros don't go into a game against a non-league side as focused as they should be."
Even so, Rogers knows his side had more than their fair share of luck.
He added: "There was one crazy goalmouth scramble and Regis had a shot that was half-blocked on the line, it hit the inside of the post, went up and hit the crossbar, bounced down - someone else had another shot, it got half-blocked and hit the other post.
"We were under siege a little but our keeper Trevor Roffey had a fantastic game and we did play really well. Each player could not have played to a higher level."
Both Sutton's goals came from set-pieces but Rogers admits the training session on the morning of the game did not go well.
"We went on the playing fields [behind Sutton's ground] to go through some set-pieces and they were horrific," he said.
"The balls were going everywhere but during the game both of the goals came from set-pieces that we worked on in the morning.
"We normally had great delivery with Mickey Stephens, who played for the England non-league side and could have been a pro quite comfortably, and the delivery was spot on.
"At the end we were absolutely shattered, we went into the clubhouse, had a few drinks and then it came up on Match of the Day. By 11 o'clock everyone was shot to pieces. It was a great, great day."
Just over three years later, Rogers - then a commodity broker in London - was signed by Sheffield United.
"The difference then was that the money wasn't in the lower divisions and I was working in the city at that time. A lot of the guys had jobs in banking and insurance and that sort of thing," he said.
"It had to be a good offer to leave your full-time job, plus what you were getting in non-league football, and make the jump."
But top-flight football was too good to turn down.
"The move came out of the blue," Rogers said. "I was working in town and had a phone call from Dave Bassett, saying 'we want to offer you a contract'.
"I thought it was a wind-up and said 'Yeah, yeah, OK Dave, give me your number and I'll ring you back'."
Thankfully Rogers did return the call and his two-and-half-year stint with the Blades led to a lengthy career in the Football League with Notts County, Wigan Athletic and Brighton.
That included championships, promotions, netting a Wembley winner with the Latics, and a heap of wonderful memories before he retired from the professional game after four years as a player at Brighton in 2003.
"Joining Sheffield United was incredible," Rogers explained. "One month I was playing against Carshalton and Windsor and in my three of my first games for Sheffield United I played against Manchester United, Liverpool and Arsenal.
"When I joined Wigan it was the start of Dave Whelan's revolution and scoring a goal at Wembley is a bit of boy's own dream stuff."
Now Rogers is hoping for the Seagulls to work a little more magic on Sunday, and he wonders whether Poyet will take a lead from former Sutton manager Barrie Williams before the big match.
"Barrie Williams was an absolute one-off as a football manager," Rogers said of the man who masterminded the victory over the Sky Blues.
"He was a very educated man, and it just worked. His programme notes had 'If' by Kipling and he quoted some of it to us. It was pretty stirring stuff and obviously worked."