Norwich City 'move on' from Manchester City loss
Last updated on .From the section Football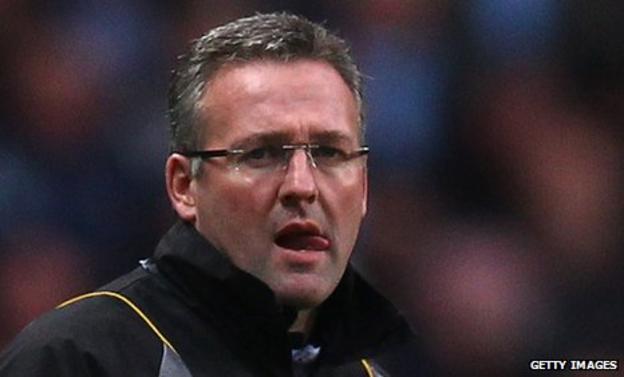 Norwich City boss Paul Lambert has said his side will refuse to dwell on their 5-1 thumping by Manchester City.
The Canaries restricted City to a 1-0 lead at half-time but were eventually overpowered by the league leaders.
Lambert told BBC Radio Norfolk: "I've always said whether you win, lose or draw, you move on as quick as you can.
"The team keeps going. That's one thing I can always say about them. We tried everything we could but we were up against a team that was very good."
Norwich have made a bright start to life in the Premier League and, despite Saturday's result, remain in 11th place, six points clear of the relegation zone.
Lambert believes the Canaries will be one of a number of sides to leave the Etihad Stadium empty handed this season.
"It's tough to come here," he added. "Especially for us when it's new.
"There's better teams than us, established Premier League teams, that will come and get a hard time.
"We gave everything we could. At the end of the day you hold your hands up and say 'we couldn't do anything against them'.
"You take your medicine. We would have had to have performed out of our skin to get anything.
"The good thing is at 3-1 we kept on going. But we were well beaten."