Owona arrested over rape allegation in Switzerland
Last updated on .From the section Football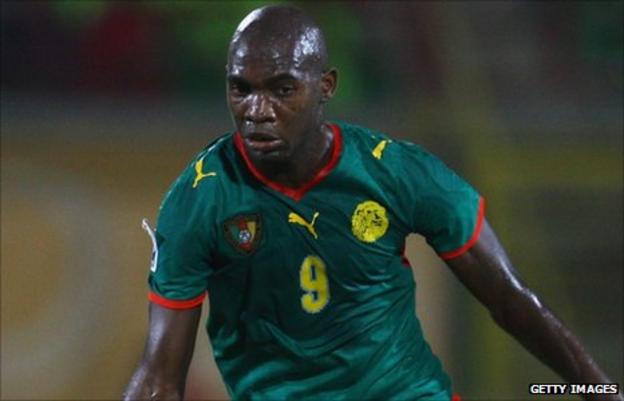 Cameroonian striker Brice Owona has been arrested in Switzerland on suspicion of raping a woman in the country.
The 22-year-old, who plays for local top-flight side St Gallen, was arrested last week, it has emerged.
According to the prosecutor in the city of St. Gallen, Owona was placed in police custody following a report by a female.
The striker has been in custody since 28 November.
"I have informed the team about the incident few days ago. We have just been told of the reason for his arrest," St Gallen coach Jeff Saibene said.
Owona has scored three goals in seven matches for St. Gallen so far this season.
The striker was part of the Cameroon squad that played at the U20 World Cup in Egypt in 2009.