Peter Ridsdale will still help Argyle - Brent
Last updated on .From the section Football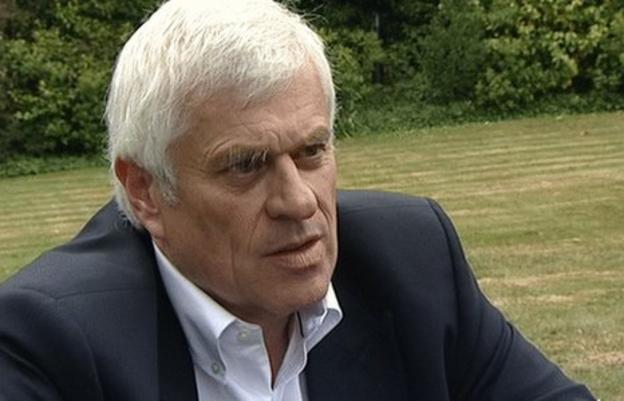 Plymouth Argyle owner James Brent says Peter Ridsdale will still help the club in the January transfer window.
Ridsdale has become chairman of Preston North End after almost a year of involvement with Argyle.
He played a key role in Brent's takeover of the club last month.
And Brent told BBC Radio Devon: "Peter and Preston North End have agreed that he will continue to work with us on both identifying and then assisting with the bringing in of new players,"
Ridsdale initally came to the club in a consultancy role, before taking over on a short-term basis in July.
He became chairman of football operations after Brent took over the club in October after a year of financial problems which led Argyle to go into administration.
And he says without Ridsdale's help Argyle may not have survived.
"I think the most important legacy is that he's left us with a club that we'd probably otherwise not have," Brent said.
"Peter played a very key role in keeping the club alive and exiting administration.
"It needed someone like Peter with the skill that he has to keep it alive. If it hadn't been Peter or someone who did the same as Peter, there'd be no more Plymouth Argyle."
Brent has yet to appoint a board at Argyle and says that he will outline who he plans to run the club in the new year.
"We're reasonably well advanced in identifying and recruiting the board and looking at the wider governance.
"We've got a meeting in the city on 14 January to take the supporters and fans through the suggested governance structure.
"As far as the gap that would be left by Peter, we need to fill that seperately and we are looking at going through a proper recruitment process to find the best talent to help us with Argyle," he said.