Bristol Rovers boss condemns Ben Swallow's red card
Last updated on .From the section Football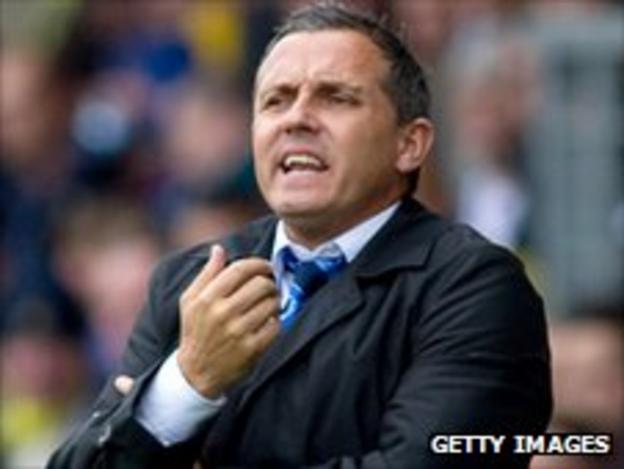 Bristol Rovers boss Paul Buckle has blasted midfielder Ben Swallow after his FA Cup red card against Totton.
He told BBC Radio Bristol: "I brought him back from Bath to play him and he ended up costing us.
"I can only give people a chance and if they don't take it they've only got to look at themselves, and no-one else."
Swallow, who has made 48 appearances for Rovers, had not featured for the League Two side under Buckle prior to Saturday's game.
The Rovers boss added: "It was a reckless challenge and the referee was right to give him the red card.
"Not only did we lose him for three games but he made the team work harder. It was not good all round, it was careless and not good enough."
Swallow's dismissal further compounded a player shortage at the Memorial Ground, and Buckle admitted the club was going through a tough time, despite the prospect of an FA Cup third round tie against Aston Villa.
"We've had a shocking run this year [with injuries and supensions]. We've not been able to keep the same team on the pitch.
"There have been six players who have every chance of being on the pitch are out and not being able to replace them has been difficult.
"It's a tough time for us all but we always knew it would be difficult but we're enjoying it."