Unpaid Hearts players offered new contracts
By Brian McLauchlin
BBC Scotland
Last updated on .From the section Football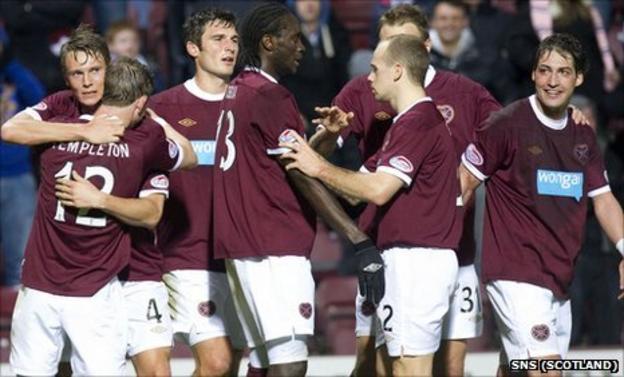 At least four members of the Hearts first team squad have been offered contract extensions within the past few weeks, BBC Scotland has learned.
At least two of the first team squad have recently held talks with the PFA Scotland union regarding their own situation at Tynecastle.
Meanwhile, goalkeeper Janos Balogh has left the club with immediate effect.
The Hungarian, 29, was out of contract in January but the club have confirmed that he has gone early.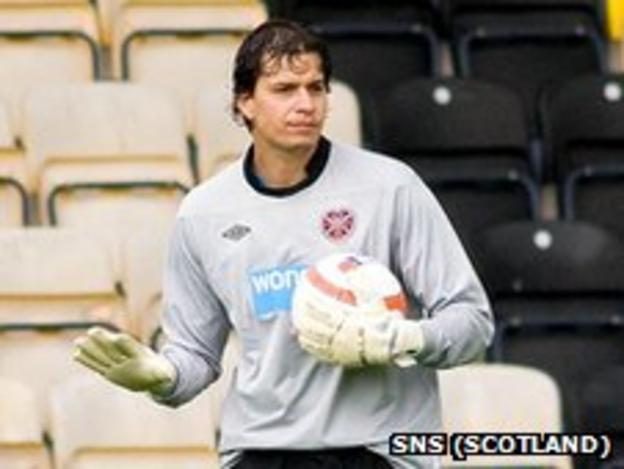 He told Hearts News: "It was a good move for me to come to Hearts and it improved me as a keeper, although it was frustrating not to be able to prove it in the last 15 months.
"I didn't have much luck during that time but I will remember my first two years here for a long time.
"I will be home in Hungary with my family for Christmas which will be great and after that who knows what will happen. My preference is to get back playing in Europe in a new country."
None of the players offered new deals have indicated that they would be willing to sign them.
BBC Scotland has also established that a number of players who have not been paid will have difficulties in meeting their monthly financial commitments, including mortgages, if the club do not pay them within the next 10 days.
Some players were given part-payments on Friday, but they have not been given any indication as to when they will be paid in full.