Dover Athletic players 'staying for money - Parmenter
Last updated on .From the section Football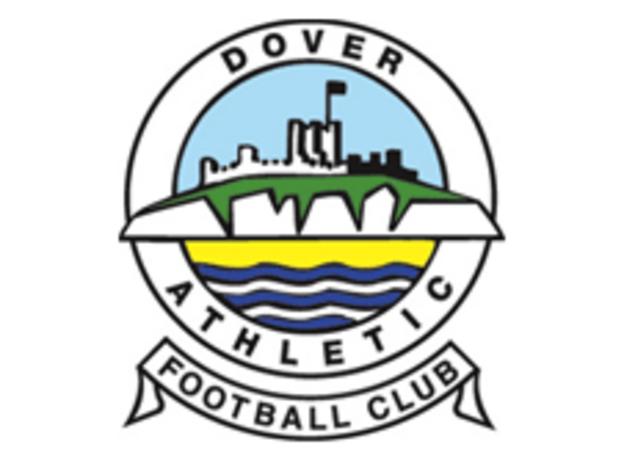 Dover chairman Jim Parmenter believes that some fringe players are only staying with the club for the money.
Despite releasing Luke I'Anson and Sam Cutler in the last week, Dover are still struggling to trim their squad.
"There are one or two who are available for transfer that prefer to take the wages for doing nothing," Parmenter told BBC Radio Kent.
"If they're under contract and want to sit in the stands and take their money, there's very little you can do."
Dover Athletic have one of the largest squads in the Blue Square Bet South but are looking to reduce the size of their playing staff from 24 to 18.
However, it is proving problematic for the Whites to offload players who are tied into a contract.
"Most people in football would agree that as a squad, it's too big at this level," said Parmenter.
"Most players that have got any self-respect really want to be playing football and if they got the chance to go elsewhere and play, they'd do that.
"We will tell players that they're not likely to feature. If they choose to stay and take the money, there's not a lot we can do about that.
"It's not that I'm saying they don't want to play, but they have been told that they're unlikely to feature in Nicky's side."
Although they are looking to shrink the size of their squad, Dover have brought three new faces to the Crabble Ground since Nicky Forster replaced Martin Hayes as manager in September.
Kyle Vassel, Leon Redwood and Agustin Battipiedi have all joined the coastal club under Forster, propelling the club up to seventh in the Blue Square Bet South.
Parmenter said that the club were in talks to two or three players to Dover, but warned that the club would only sign players with the right mindset.
"Motivation is very important," he said. "If you have a smaller squad, it's very important that you are selecting the players that have got the motivation to play for the club."