Shrewsbury Town agree Wildig and Leslie loan extensions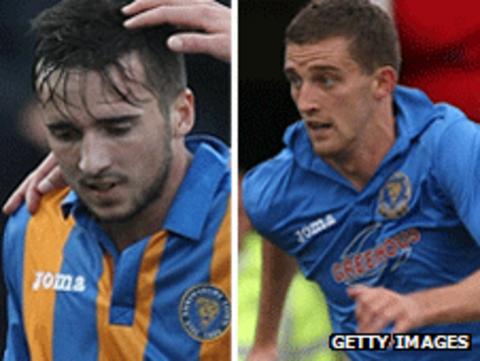 Shrewsbury Town have extended Aaron Wildig's loan from Cardiff for another month now that the teenage midfielder is fit again after an ankle injury.
"He's done well and he's made a very rapid recovery," boss Graham Turner told BBC Radio Shropshire.
Shrewsbury winger Steve Leslie is to stay with Turner's old club Hereford United for another month.
Leslie, 24, who spent time on loan at Edgar Street last season, rejoined the Bulls in October.
Having started his career with Shrewsbury as a youngster in 2006, he has linked up again with former Town manager Gary Peters, who is Hereford's Director of Football.