Clarke Carlisle says his battle with depression can help others
By Karen Fazackerley
BBC Sport
Last updated on .From the section Football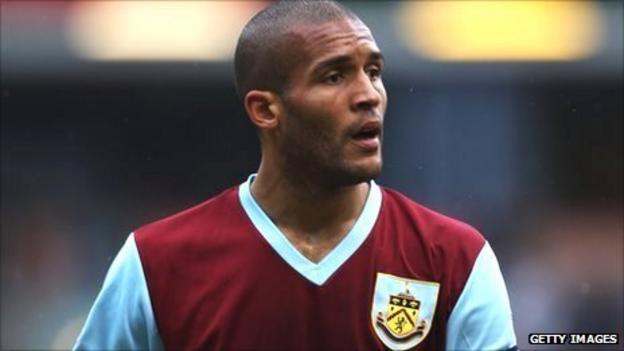 Clarke Carlisle says he wants to talk about his battle with depression in order to help others recognise and cope with theirs.
And one of the 32-year old's key messages to fellow sportsmen and women is that you cannot just "pull yourself together".
He told BBC Radio 5 live: "It's not a reflection of yourself, or of mental strength or weakness. Depression isn't a case of pulling yourself together - it's an illness."
On the face of it the on-loan Preston defender, who is chairman of the Professional Footballers' Association would appear to have everything going for him.
He has a successful career as a footballer, which included playing in the Premier League and for the England Under-21s - and has been dubbed "Britain's brainiest footballer" after appearing on Question Time.
But he said: "Illness knows no boundary of wealth, profession, race, colour, creed or religion. It can strike anyone at any given time and, when it does, you need to be diagnosed. You need treatment and support to get better and that's the message we have to get out there."
He has been involved aimed at professional footballers and has used his own experiences to help his peers.
The guidebook was produced with guidance from specialist counsellors at the Sporting Chance Clinic, a centre set up by former Arsenal captain Tony Adams. It aims to help, treat and advise men and women from all genres of sport to address issues and problems in their lives.
Carlisle hopes the book "will raise the awareness levels and get the message out that there is help available".
The debate around mental health in football has grown since Germany goalkeeper Robert Enke and Rushden & Diamonds keeper Dale Roberts took their own lives.
And the centre-back has never shied away from his own personal problems, remembering the first time when he sought help for them.
He said: "I went to my manager Ian Holloway [at QPR] and he was so magnanimous at the time, he said I don't know how to help you but I know a man who does and he passed me on to Sporting Chance, which is PFA funded, and I got the help that I needed.
"I went to the clinic for alcohol addiction back in 2003 and it was only through my rehab that I realised that mine was born out of depression and wanting to mask those feelings of inadequacy and despair.
"It was only through treatment that I was able to come through the other side.
"The best bit of advice I found was to not keep it to yourself. The very thing you need to do is the last thing you want to do."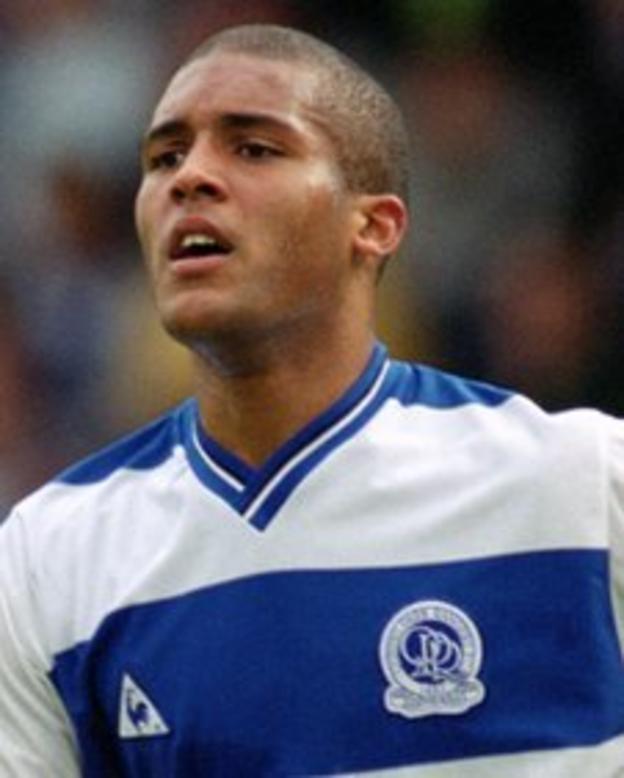 The booklet, which is entitled 'The Footballers' Guidebook', contains advice, helpline numbers and case studies on depression from former players such as Andrew Cole, Neil Lennon, Stan Collymore and Paul Gascoigne.
Carlisle readily admits that it is designed to be easy to read because "the last thing you want to do is pick up a book when you're depressed", and contains cartoons by Roy of the Rovers illustrator Paul Trevillion.
However, Carlisle reiterates the booklet is there to make a serious point.
He added: "When we distributed this booklet to our members it almost slipped under the door. We thought it would be better to get it out there quietly so as not to be trying to evoke sympathy from the general population.
"The whole idea of the booklet is to raise awareness of the symptoms and signs so that when someone does encounter them - be it them or a team-mate - they are pressed to go seek help or advice.
"The stigma and perception of depression in football is very taboo in this alpha-male dominated industry. People think it's a reflection of self - that depression is a sign of weakness - but that is far from the truth.
"There are a lot of misconceptions about mental health issues."
In a career that has taken him to Blackpool, QPR, Leeds, Watford, Luton, Burnley and now to home-town club Preston, Carlisle concedes he has not had an easy journey.
He said: "When you're talking about addiction issues, it's not that I'm cured - it is an ongoing battle.
"The key to it is sustenance for me. Now that I've started on that road, I need to keep going down it. Once I start to think I'm all right, that's when my problems might resurface.
"You do not have to fight this on your own. The most important thing you need to do is to share it with someone."