Manchester United fans given Europa League ticket option
Last updated on .From the section Football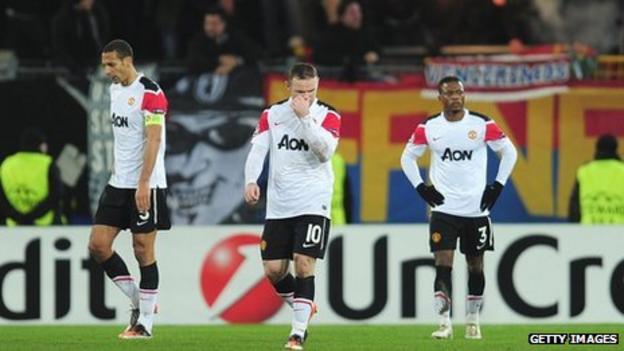 Manchester United season ticket holders will not be forced to buy tickets for this season's Europa League campaign.
It was anticipated holders would be obliged to buy Europa League tickets under the club's existing terms for season ticket ownership.
However, although their Champions League exit could cost the club £20m, United have reviewed their policy.
United's 2-1 defeat at Basel on Wednesday saw them drop into Europe's second-tier competition.
A section of the United support has for a long time argued against the club's policy to force season ticket holders to purchase Champions League and FA Cup tickets.
In effect that meant every time United were drawn at home in the FA Cup or Champions League, season ticket holders had to pay, whether they wanted to attend the game or not.
It has not yet been decided whether season ticket holders will need to purchase tickets for matches they want to attend or will need to inform the club of a wish not to.
Neither is it known what prices will be charged for the competition.